Hello, and thanks for checking out Talking Comics: Favorite Comic Book Covers of the Week!
Each and every New Comic Book Release Day is something to be excited about. It's the day we're introduced to new worlds, are able to witness the next chapter in a continuing saga, or fall in love with a character or creator for the first time. I could go on and on, but I think you've already gotten my point. That point being … comics are awesome. So awesome in fact that even the covers of them are often times incredible works of art. We're here to show you some of our  favorite covers each week! So go ahead and take a few moments for yourself (haven't you earned it?) and feast your eyes on some truly inspired comic book covers!
Steve Seigh's Favorite Comic Book Covers of the Week
Peter Panzerfaust #20
Written by Kurtis Wiebe
Art and Cover by Tyler Jenkins
"I might not be reading Peter Panzerfaust, but this cover featuring Tiger Lily brandishing the Scales of Justice is too beautiful not to post for one of this week's favorite covers. I'm really digging the commanding look on this fair warrior's face and how determined she looks to plunge that sword into her would be assailants." – Steve Seigh
The Wicked + The Divine #3 
Written by Kieron Gillen
Art and Cover by Jamie McKelvie & Matthew Wilson
"Sing it with me now! "Love. Love will tear us apart, again." Heh. You knew that was coming. For real though, wow!" – Steve Seigh
All-New Ghost Rider #6
Written by Filipe Smith
Art and Cover by Tradd Moore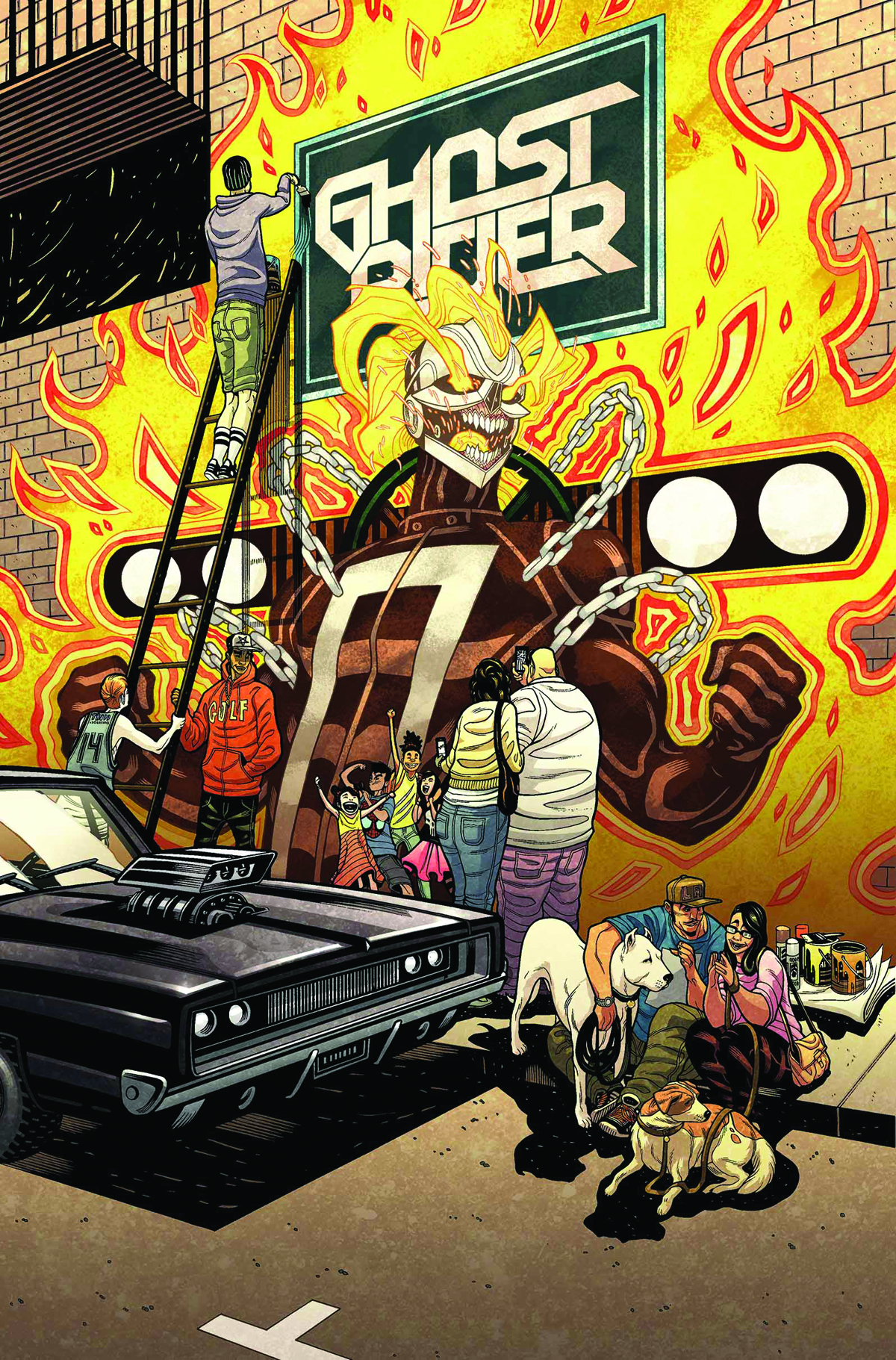 "Oh what?! I thought for certain that Tradd Moore would be leaving All-New Ghost Rider after issue #5 to focus on yet another (presumably) amazing run on the Luther Strode series, but, here he is! I'm a HUGE fan of graffiti art, especially when it's done with care, precision, and taste. This cover can't help but remind me of all the great work I've seen hanging around in downtown London, Ontario each time I go to visit my Canadian girlfriend, Bronwyn. Great stuff!" – Steve Seigh
Adventure Time #31
Written by Ryan North
Art by Shelli Paroline and Braden Lamb
Cover by Kostas Kiriakakis
"How could you not love this dreamy cover featuring on of Adventure Time's coolest and most beloved characters, Marceline? I love the way the glow of the moon plays off the translucent nature of her vampire skin." – Steve Seigh
Dark Horse Presents Vol 3 #1
Written by Geof Darrow, Various
Art and Cover by Geof Darrow & Various
"Would you just look at that gun! I mean, c'mon! Blop blop, naw'mean?" – Steve Seigh
Bob Reyer's Favorite Comic Book Covers of the Week
DARK HORSE PRESENTS #1
Writer: Geoff Darrow; various
Artist: Geoff Darrow; various
Incentive Cover: Geoff Darrow
"Some months back I re-visited the Geoff Darrow/Frank Miller Big Guy & Rusty the Boy Robot, and it appears that Dark Horse Comics has the same affection for this series that your Cranky Old Uncle Bob does, because it's back in this latest issue of DHP! As always, the detail work in this image by Mr. Darrow is simply staggering, yet amazingly, never over-busy!" – Bob Reyer
SENSATION COMICS #1
Writer: Gail Simone; Amanda Deibert
Artist: Ethan Van Sciver; Cat Staggs
Variant "wrap-around" Cover: Phil Jimenez
"The regular cover by Ethan Van Sciver I'm not too fond of, quite frankly, but this variant by long-time Wonder Woman artist Phil Jimenez featuring  virtually every iteration and era of the Amazon Princess is quite simply one of my favorite pieces of comic art ever… and if DC doesn't release this as a poster, they're daft!" – Bob Reyer
JUSTICE, INC.
Writer: Michael Uslan
Artist: Giovanni Timpano
Cover: Francesco Fracncavilla; Alex Ross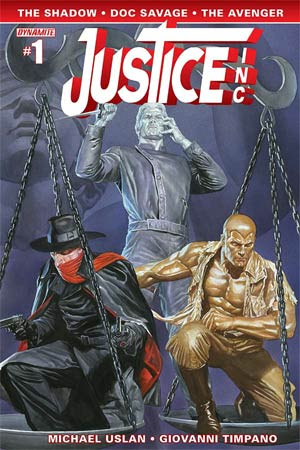 "This team-up of some of the Pulp's greatest heroes sports multiple "regular covers" that many stores are probably never going to receive, as I'm sure that orders are going to be light, but check out these two by two of this column's favorites, Francesco Francavilla and Alex Ross;" – Bob Reyer
LITTLE NEMO: RETURN TO SLUMBERLAND #1
Writer: Eric Shanower
Artist/Cover: Gabriel Rodriguez
I'm a huge fan of the work of pioneering cartoonist and animator Winsor McCay, who created Little Nemo in 1905, and even made it into a short animated cartoon in 1911, a project which, if the legend is true (and it might be!) that Mr. McCay did all 4,000 drawings for the cartoon himself! It's a daunting task to take on this property that is so intrinsically tied to one creative force, but this cover by Locke & Key's Gabriel Rodriguez holds great promise! By the way, here's a look at Winsor McCay's original from 1906:
MS. MARVEL #7
Writer: G. Willow Wilson
Artist: Jake Wyatt
Cover: Jamie McKelvie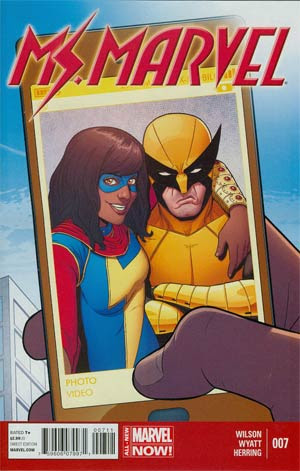 "Based on this charming cover by Kamala's "fashion designer" Jamie McKelvie, it looks as if Logan has the same feelings about "selfies" that Your Obedient Servant does, doesn't it?" – Bob Reyer
ENORMOUS #2
Writer: Tim Daniel
Artist/Cover: Mehdi Cheggour
"How did I miss issue #1 of this series? "Big bugs on the march" in films is a favorite sub-genre of mine, so this looks to be right up my alley! Have any of you good folks seen movie that this cover is more-than-likely an homage to, 1957's "The Deadly Mantis"?" – Bob Reyer
Favorite Comic Book Covers of the Week Soundtrack
This week's track is entitled "Break Song" and it's featured on the album "Near the Beginning" by the band Vanilla Fudge.
That's all, folks! Join us next week for another round of covers and an avalanche of incredible cover art!