Favorite Comic Book Covers of the Week 08/27/14
Hey, thanks for checking out Talking Comics: Favorite Comic Book Covers of the Week!
Each and every New Comic Book Release Day is a blessing. It's the day we're introduced to new worlds, are able to witness the next chapter in a continuing saga, or fall in love with a character or creator for the first time. I could go on and on, but I think you've already gotten my point. That point being … comics are awesome. So awesome in fact that even the covers of them are often times incredible works of art. We're here to show you some of our  favorite covers each week! So go ahead and take a few moments for yourself (haven't you earned it?) and feast your eyes on some truly inspired comic book covers!
If you'd like to contribute to this column all you need to do is send Steve an email at SteveSeigh@TalkingComicBooks.com, telling him the title of the issue with the cover that you dig, as well as a brief description of why you're grooving on that particular cover. We'll try to include as many selections as possible and hope that you enjoy seeing your choices displayed for all of the internet to see.
So without further or due let's get this week's selections highlighted!
Steve Seigh's Favorite Comic Book Covers of the Week
Wayward #1
Stroy by Jim Zub
Art and Cover by Steve Cummings
Art by John Rauch
"An army of cats, a whoopin' stick, and a "Go ahead, punk. Make my day." pose, without a doubt, make this my favorite cover of the week!" – Steve Seigh
Outcast #3
Written by Robert Kirkman
Art by Paul Azaceta, Elizabeth Breitweiser
Cover by Paul Azaceta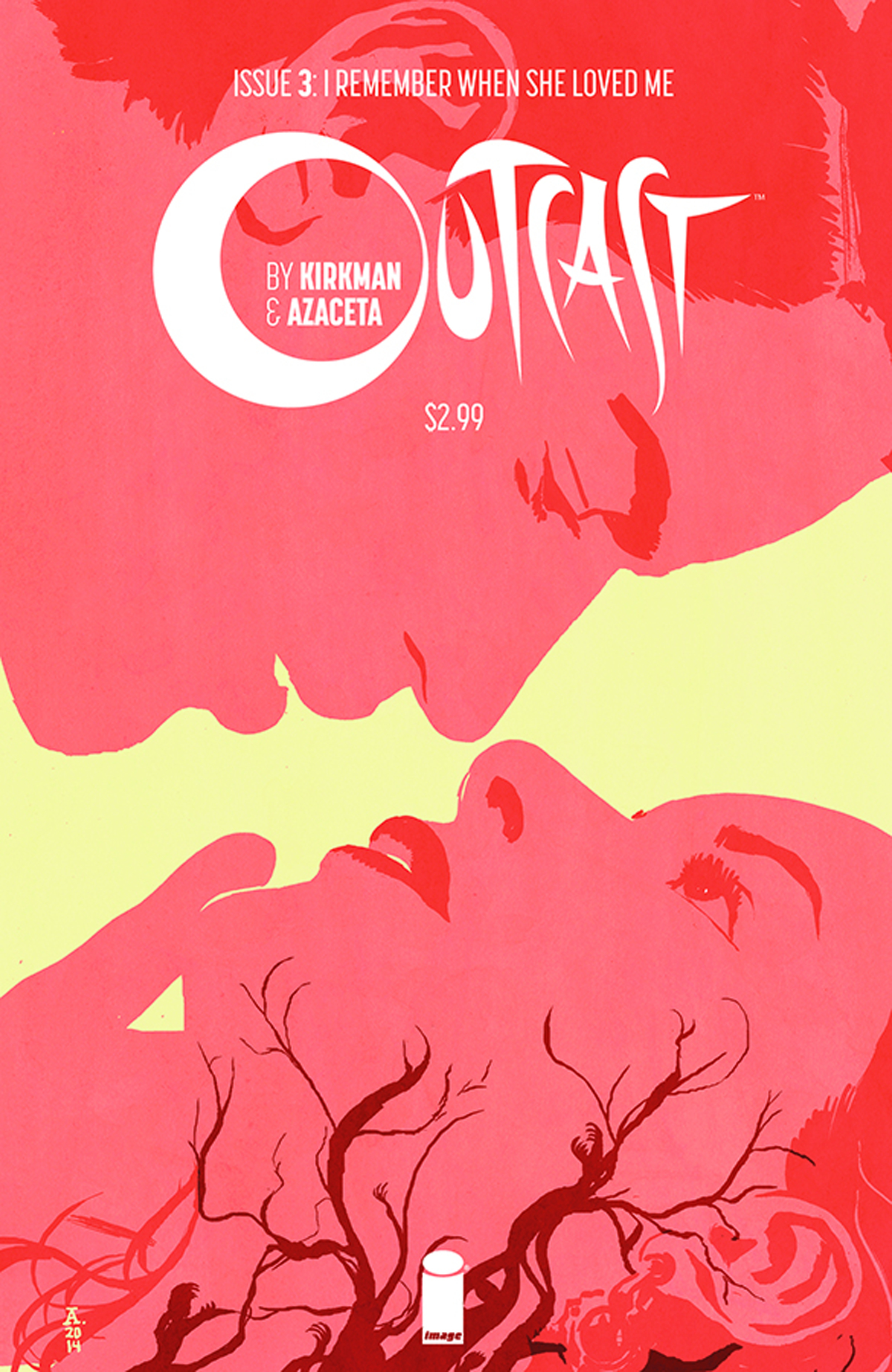 "This might sound strange, but I really dig the way the red and pink bring out the heat of this cover. There's a connection, a sort of passion to it all, no? Oh la la!" – Steve Seigh
Low #2
Written by Rick Rememnder
Art and Cover by Greg Tocchini
"Mmmmmm hmmmmm. This soldier seems to have a bit of The Captain in him if you know what I mean!" – Steve Seigh
Tomb Raider #7
Written by Gail Simone, Rhianna Prachett
Pencils by Nicholas Daniel Selma
Cover by Stephanie Hans
"If you happen to be a listener of our amazing podcast then you already know that Stephanie Hans is one of my favorite comic book artists working in the biz today. Here she is again with another beautiful cover! Look at the way she blends and softens her colors, the illusion of movement, and overall sense of peril she brings to this cover image. Well, LOOK AT IT! Yeah, I knew you'd see it my way." – Steve Seigh
Mind MGMT #25
Words, Art, and Cover by Matt Kindt
"Not only is this image incredibly haunting, but I really dig the use of real flowers atop sketch paper motif. Is this person sleeping? Have their brains been blown out around them? I have no idea, but you can bet that I want to find out!" – Steve Seigh
Bob Reyer's Favorite Comic Book Covers of the Week
STAR TREK: HARLAN ELLISON'S "CITY ON THE EDGE OF FOREVER"
Writer: Harlan Ellison; David Tipton
Artist: J.K. Woodward
Cover: Juan Ortiz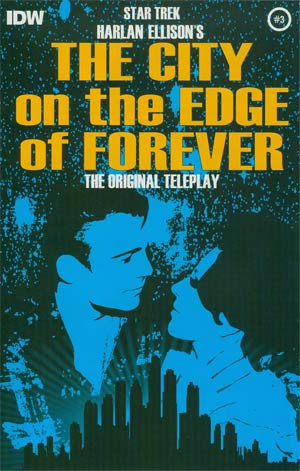 "Uh oh… we're getting to the"mushy" stuff in this recreation of Harlan Eliison's original screenplay for Star Trek's greatest episode, and this cover by Juan Ortiz sets the stage beautifully!" – Bob Reyer
SILVER SURFER #5
Writer: Dan Slott
Artist/Cover: Michael & Laura Allred
"THOOM!" indeed! A wonderful blend of the styles of Jack Kirby and Steve Ditko grace this stunning cover by the Allreds!" – Bob Reyer
HERO CATS
Writer: Kyle Puttkamer
Artist/Cover: Marcus Williams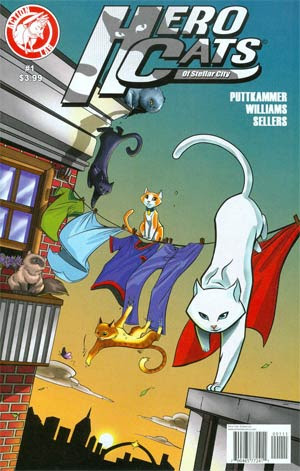 "As was my pick of Justice League: Canada last time around, I'm selecting this one for our own Stephanie Cooke, as if she was not on an intergalactic tour, she certainly would have picked this one to show you! Here's the solicitation from Acuion Lab:
Avengers and Justice League move over! The cutest heroes on the planet have arrived! Meet the Hero Cats of Stellar City in this spectacular first issue. Not your ordinary house cats, they're a tactical action-packed covert team dealing with extraordinary threats to humanity in ways that will amaze." – Bob Reyer
STEED & MRS. PEEL: WE'RE NEEDED #2
Writer: Ian Edgington
Artist: Marco Cosentino
Cover: Alice Zhang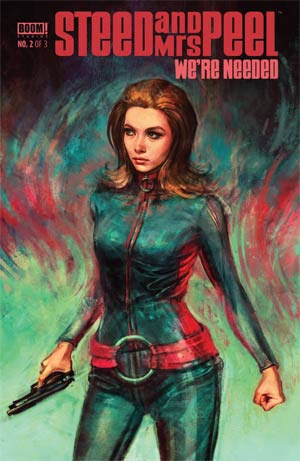 "I'm not familiar with the work of Ms. Zhang, but this cover is a fine introduction!" – Bob Reyer
KILL MY MOTHER
Writer/Artist/Cover: Jules Feiffer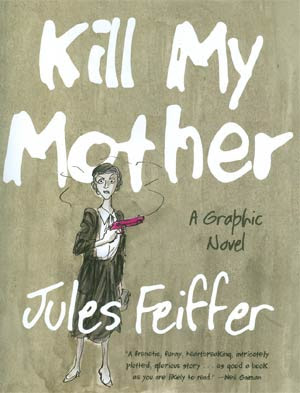 "Jules Feiffer, who has won every award imaginable in a career that dates back to "ghosting for Will Eisner on The Spirit (and who also wrote "The Great Comic Book Heroes' back in the Sixties that was one of the first books in my library about the history of comics!), has just come out with this bit of film noir business that, based on this cover, looks mighty interesting," – Bob Reyer
Favorite Comic Book Covers of the Week Soundtrack
This week's track is entitled "Good Moanin'" and it's featured on the album "Three Kings" by the band Dead Meadow.
That's all, folks! Join us next week for another round of covers and an avalanche of incredible cover art!
This is a column featuring Favorite Comic Book Covers of the Week 08/27/14 as chosen by Steve Seigh, Bob Reyer, and several staff members and fans of Talking Comics.