Favorite Comic Book Covers of the Week 11/12/14
Hey, thanks for checking out Talking Comics: Favorite Comic Book Covers of the Week!
Each and every New Comic Book Release Day is a blessing. It's the day we're introduced to new worlds, are able to witness the next chapter in a continuing saga, or fall in love with a character or creator for the first time. I could go on and on, but I think you've already gotten my point. That point being … comics are awesome. So awesome in fact that even the covers of them are often times incredible works of art. We're here to show you some of our  favorite covers each week! So go ahead and take a few moments for yourself (haven't you earned it?) and feast your eyes on some truly inspired comic book covers!
If you'd like to contribute to this column all you need to do is send Steve an email at SteveSeigh@TalkingComicBooks.com, telling him the title of the issue with the cover that you dig, as well as a brief description of why you're grooving on that particular cover. We'll try to include as many selections as possible and hope that you enjoy seeing your choices displayed for all of the internet to see.
So without further or due let's get this week's selections highlighted!
Steve Seigh's Favorite Comic Book Covers of the Week
All-New Ultimates #10
Written by Michel Fiffe
Art by Amilcar Pinna
Cover by David Nakayama
"Chh chh chh chh CHERRY BOMB! Tell me this isn't a beautiful cover and that it doesn't make you want to rock out!" – Steve Seigh
Wytches #2
Written by Scott Snyder
Art and Cover by Jock
"I had one of these on my neck once. It didn't work out for either of us, but that's a story for another time." – Steve Seigh
FBP Federal Bureau of Physics #15
Written by Simon Oliver 
Art by Nathan Fox and Alberto Ponticelli
Cover by Nathan Fox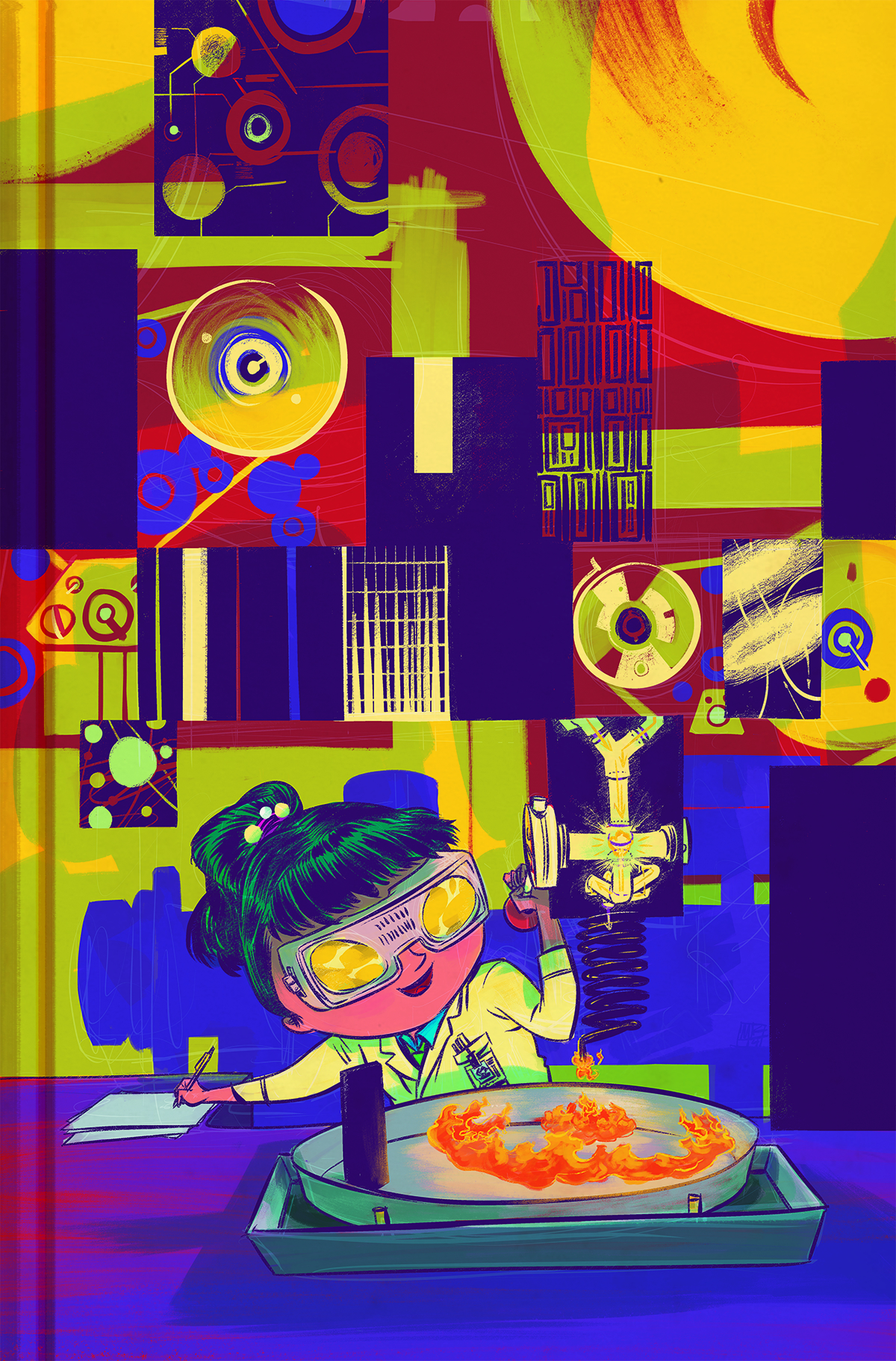 "Colors! Science! An intelligent young female making waves in the name of progress! What's not to love?" – Steve Seigh
Klarion #2
Written by Ann Nocenti
Art and Cover by Trevor McCarthy
"Sadly, I could not for the life of me find a complete version of this cover, but take it from me, the colors and attitude of this cover are nothing but awesome." – Steve Seigh
Batgirl #36
Written by Cameron Stewart and Brendan Fletcher
Art by Babs Tarr
Cover by Cameron Stewart
"I think these bikers are about to get a taste of Bab's Bat-Boots! Right in the grill, yo!" – Steve Seigh
Bob Reyer's Favorite Comic Book Covers of the Week
HARLAN ELLISON'S CITY ON THE EDGE OF FOREVER (IDW)
Writer: Harlan Ellison; Scott and David Tipton
Artist: J.K. Woodward
Cover: Juan Ortiz
"This stunning retro cover by Juan Ortiz bring us emotionally into the heart-wrenching conclusion to this re-telling of the greatest Star Trek episode of all! (And while I'm here, best wishes to Harlan Ellison for his quick recovery!)" – Bob Reyer
WEIRD LOVE #4 (IDW)
Writer: Joe Gill
Artist/Cover: Bob Powell
"I mean, please…"trailer Trash Girl" and "Too Fat to Frug!"…how could this not be on my list! Here's the solicitation:
Another sexy twisted issue of Weird Love! You know you crave Weird Love!This wacko issue includes seven retro-lurid comics on trailer trash girls; plastic surgery; alcoholic, gambling, cheating men you shouldn't marry; bad mob girls using their earthy charms to criminally dupe men; not shaving (!) and the heartbreaking, head-exploding lead-off tale, 'Too Fat To Frug!'" – Bob Reyer
ALL-NEW CAPTAIN AMERICA #1 (Marvel)
Writer: Rick Remender
Artist: Stuart Immonen
Variant Cover: Alex Ross
"If you want a cover for a number one issue that defines your character, what better artist to choose than the amazing Alex Ross!" – Bob Reyer
CAPTAIN AMERICA & THE MIGHTY AVENGERS (Marvel)
Writer: Al Ewing
Artist/Cover: Luke Ross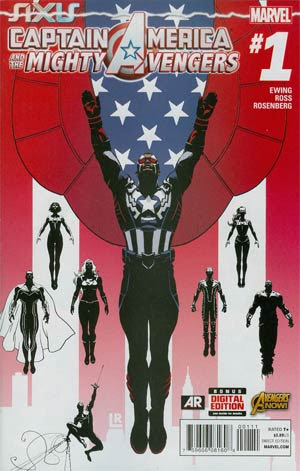 "Luke Ross (No relation to Alex, I believe?) does the honors here, kicking off the new volume of Al Ewing's Mighty Avengers with this stirring shot of the team roster!" – Bob Reyer
SHE-HULK #10 (Marvel)
Writer: Charles Soule
Artist: Javier Pulido
Cover: Kevin Wada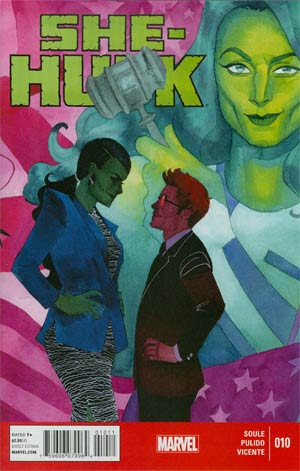 "Kevin Wada's covers for the Jade Giantess' series have been a stand-out attraction all the way through, and this one is no exception!" – Bob Reyer
SILVER SURFER #7 (Marvel)
Writer: Dan Slott
Artist/Cover: Michael and Laura Allred
"Michael and Laura Allred…'nuff said!" – Bob Reyer
Favorite Comic Book Covers of the Week Soundtrack
This week's track is entitled "Ghost Mountain, You and Me" as performed by the band Thought Forms.
That's all, folks! Join us next week for another round of covers and an avalanche of incredible cover art!
This is a column featuring Favorite Comic Book Covers of the Week 11/12/14 as chosen by Steve Seigh, Bob Reyer, of Talking Comics.