Hey, thanks for checking out Talking Comics: Favorite Comic Book Covers of the Week!
Each and every New Comic Book Release Day is something to be excited about. It's the day we're introduced to new worlds, are able to witness the next chapter in a continuing saga, or fall in love with a character or creator for the first time. I could go on and on, but I think you've already gotten my point. That point being … comics are awesome. So awesome in fact that even the covers of them are often times incredible works of art. We're here to show you some of our  favorite covers each week! So go ahead and take a few moments for yourself (haven't you earned it?) and feast your eyes on some truly inspired comic book covers!
Steve Seigh's Favorite Comic Book Covers of the Week
Detective Comics #32
Written by Brian Buccellato & Francis Manapul
Art & Cover by Francis Manapul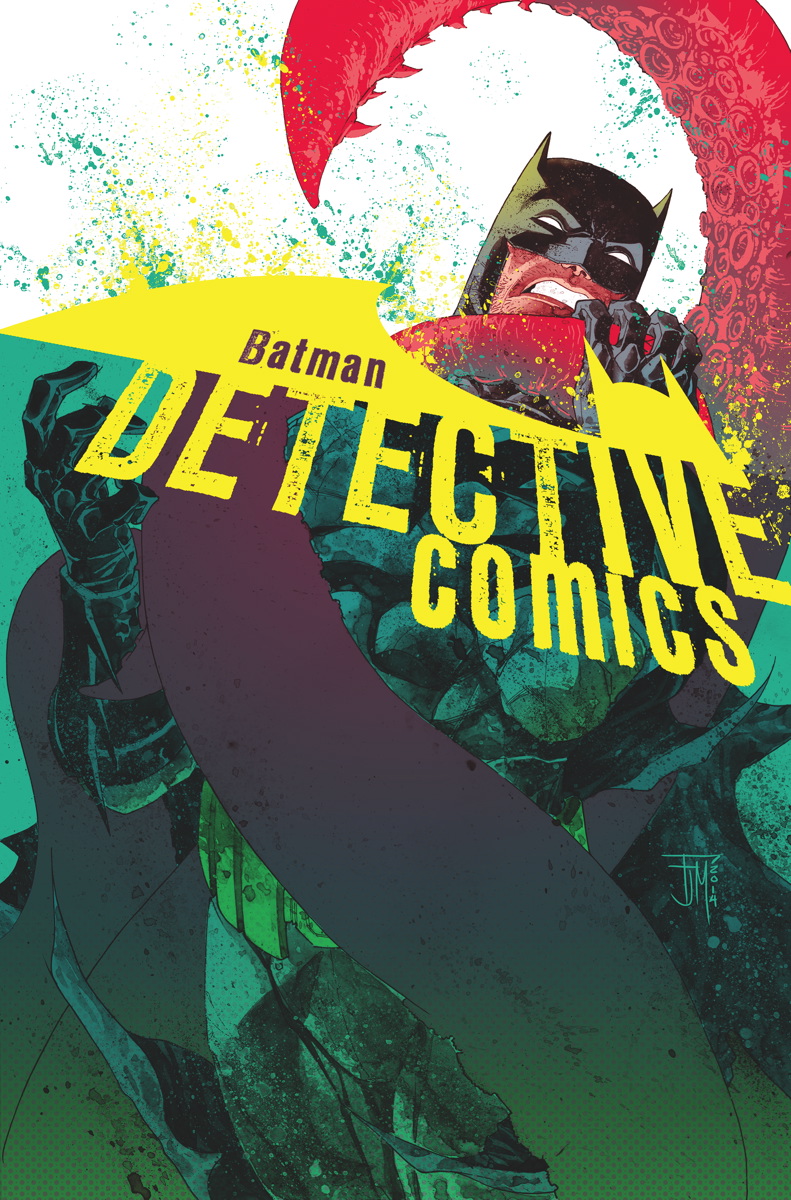 "Release the beautifully colored Kraken!" – Steve Seigh
Disney Kingdoms: Figment #1
Written by Jim Zub
Art by Filipe Andrade
Cover by John Tyler Christopher
"How could I not choose this stylish cover featuring one of Disney's first and all-but-forgotten Disney dragons? I am so ready to read this book!" – Steve Seigh
Captain Marvel #4
Written by Kelly Sue Deconnick
Art and Cover by David Lopez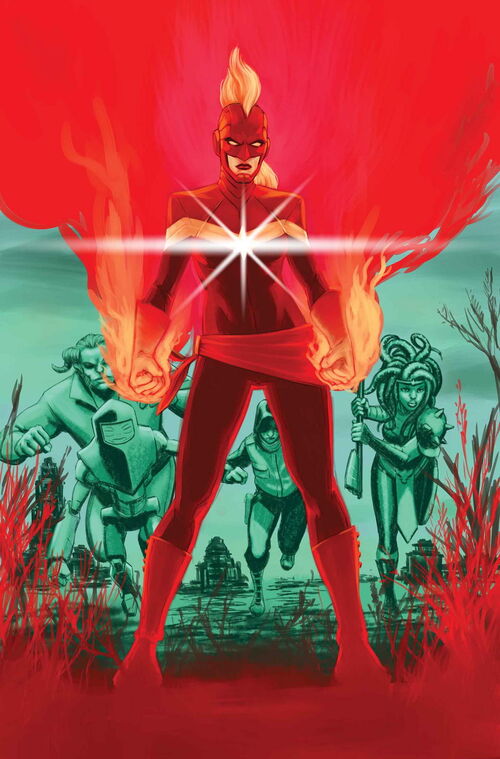 "Love that harsh red against the cool of that seafoam green and blur backdrop. Also, Carol is looking pretty badass on this cover. That's the power stance of a woman who's ready for anything the world can throw at her." – Steve Seigh
Abe Sapien #13
Written by Mike Mignola & Scott Allie
Art and Cover by Sebastian Fiumara
"I don't know what's up with that bell featured at the bottom of the page but damn if Abe doesn't look awesome here.
Amazing Spider-Man #1.2
Written by Dan Slott
Art by Ramon K. Perez
Cover by Alex Ross
"Who could resist this Alex Ross cover depicting a classic Peter Park and Flash Thompson beat down scenario? Oh Flash, if only you knew that Peter is really Spider-Man, your hero." – Steve Seigh
Bob Reyer's Favorite Comic Book Covers of the Week
All-New Invaders #6
Written by James Robinson
Art by Mark Laming
Cover by Greg Land and Nolan Woodard
"As a big fan of the atomic bomb…wait a tick, that doesn't sound good, does it?
(Robert dear, I think you'd best try that again? @udrey)
As a student of the history of the Nuclear Age, (Much better, darling! @) the iconic image of the mushroom cloud was used not only to frighten people into Civil Defense ("Duck and Cover"), but it was also used as a way to promote commercial endeavors and products from Geiger counters to breakfast cereal and lipstick:
This "Original Sin" issue of Invaders looks to tie-in to that Cold War era, and possibly the 1953 return of the Human Torch based on this scary cover by Greg Land and Nolan Woodard. (As an aside. "A-Bomb" covers on Fifties comics are collectible in the same vein as Hitler or "infinity covers")"
– Bob Reyer
She-Hulk #5
Written by Charles Soule
Art by Javier Pulido
Cover by Kevin Wada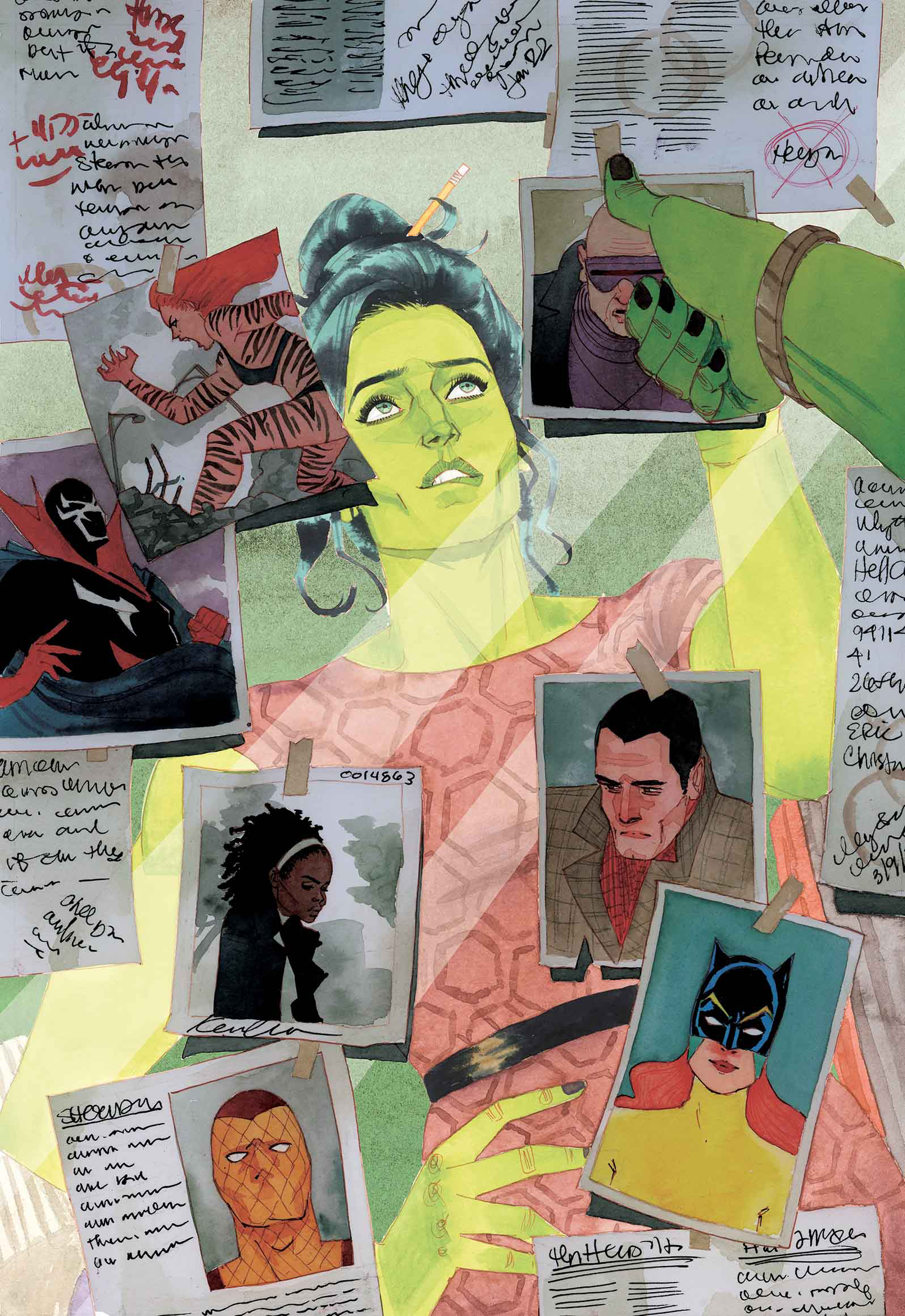 "Another fabulous She-Hulk cover by Kevin Wada! I love the usage of the mirror here, both as imagery and a possible metaphor for Jen reflecting on her actions that landed her in the dreaded "Blue File"." – Bob Reyer
Lumberjanes #3
Written by Grace Ellis & Noelle Stevenson
Art by Brooke A. Allen
Variant Cover by Faith Erin Hicks
Faith Erin Hicks of Adventures of Superhero Girl drawing a cover for Lumberjanes; what could be a better marriage? – Bob Reyer
Batgirl #32
Written by Gail Simone
Art by Fernando Pasarin and Jonathan Glapion
Cover by Alex Garner
"Barbara seems to be the object of someone's attention on this paranoidal cover by Alex Garner!" – Bob Reyer
Nightcrawler #3
Written by Chris Clairmont
Art by Tom Nauck
Cover by Jamie McKelvie
"You can almost smell the brimstone as Kurt Wagner "bamfs" onto this cover by Jamie McKelvie…and how many little guys are on there, anyhow?" – Bob Reyer
Favorite Comic Book Covers of the Week
This week's smooth grooves are brought to you by the band YOUNG MAGIC. The song "Fall In" is from their brand new album Breathing Statues.
That's all, folks! Join us next week for another round of covers and an avalanche of incredible cover art!
This is a column featuring Favorite Comic Book Covers of the Week 06/11/14 as chosen by Steve Seigh, Bob Reyer, and several staff members and fans of Talking Comics.