2019 Writers' Choice Awards
By Extended Family of Talking Comics
Last year, comics delivered some amazing turnarounds in major franchises and some surprising new entries into comicdom. Unlike last year though, one book swept multiple categories with mutant majesty. Below are our picks of the cream of the crop for last year.
Best Series/Mini-Series/New Series: HoX/PoX
I don't think the comics world knew how badly we needed or wanted House of X & the Powers
of X until we had them. The X-Men have long been a staple of the comics reading community
and ever since its relaunch under Chris Claremont in 1975 the X-Men and all its subsequent spin
offs had been incredibly popular over those 45 years. Yet in recent years the X-Universe of
books have been lackluster at best. The last time that the X-Men books felt like must read (to
me) was the Bendis era, which ended in 2015. Since then I and many other long-time readers
had little to no interest in the X-Universe, and to me that was sad. I missed my old friends, the
characters I grew up with, the heroes who had surpassed every expectation Marvel had ever
thought of prior to 1975. I missed my X-Men. Then there were rumblings of Jonathan Hickman
taking over the X-Universe. There was a delightful soft reboot with Ed Brisson, Matthew
Rosenberg, and Kelly Thompson but even that fell by the wayside when House of X #1 hit the
shelves. I devoured that book and then read it again just because it was so good. A week later
the Powers of X #1 (the Powers of Ten for those in the know) beautifully enhanced what House
of X had started. These parallel stories were incredibly detailed, hit every high point an X-Fan
would want, yet were revolutionary at the same time. To see this grand epic unfold over twelve
issues was an absolute joy as a long-time comic reader. The distinction between the titles was
also genius as House of X was set in the past and present day while the Powers of X jumped
forward in times in multiples of ten to a far-flung future, yet the connection of the two was
seamless. These two titles were pure Hickman brilliance and showed why he may be the most
creative and inventive writer in comics today. It was an easy decision to cast a vote for House of
X and the Powers of X for Best Series, Best Mini-Series, and Best New Series And why Jonathan
Hickman was selected as the Best Writer for 2019.
-John Burkle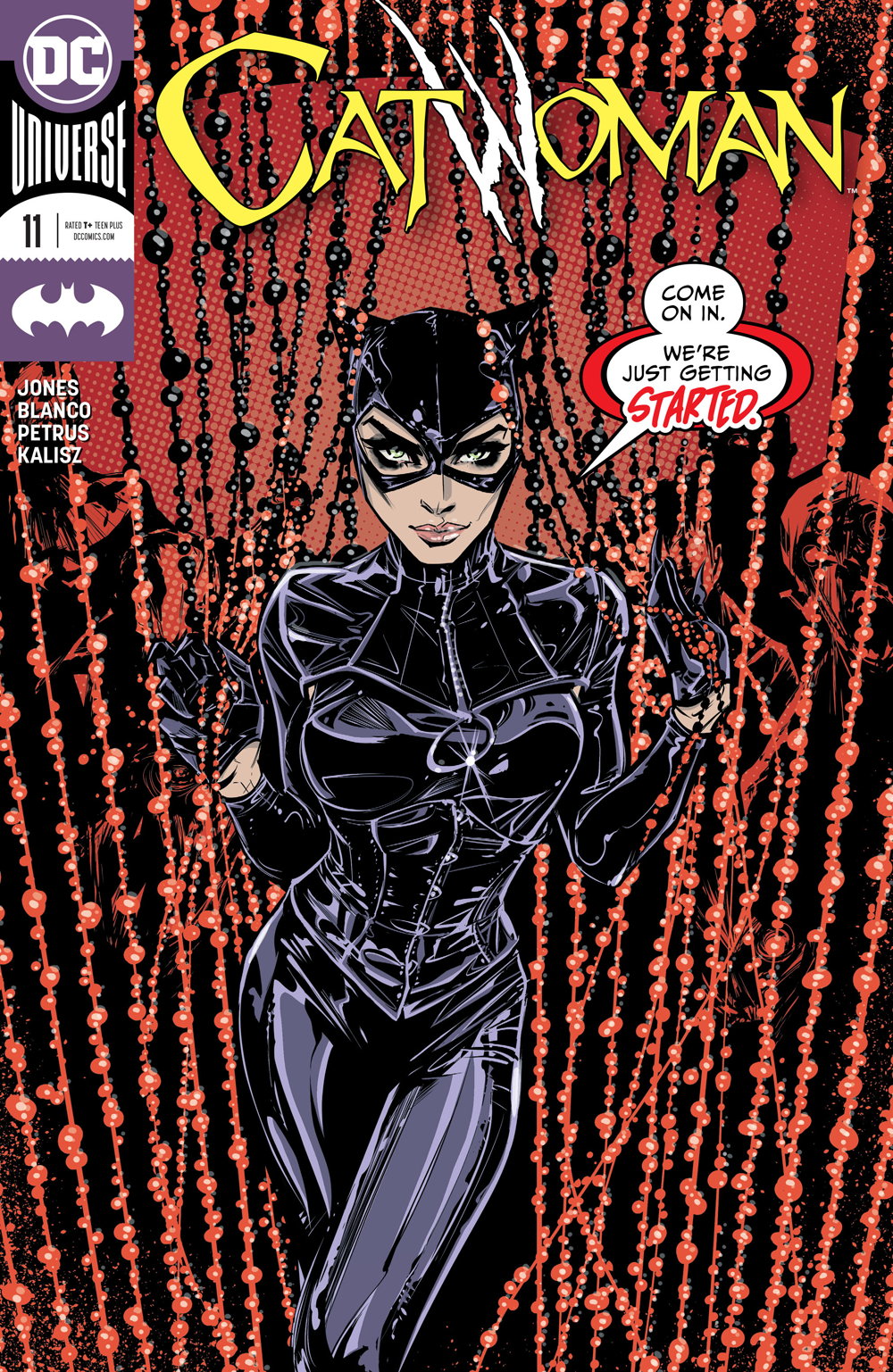 Best Artist: Joelle Jones
Returning Champion, Joelle Jones! And it's not for a lack of competition. Artists like Russel Dauterman and Pepe Larraz delivered iconic pages for Marvel, but none of them captured the awesome gritty beauty of Joelle Jones in Catwoman and Detective Comics #1,000. Her pages can be recognized instantly. Part of her ability to stay on top might be due to her knowing her limits and staying devoted to a couple of series a year. While she won the last two years, she still feels like a newcomer. She drew less last year, focusing on penning the Catwoman series, but with that finished, I expect big things from Jones.
-Kris K
Best Writer: Jonathan Hickman
Hickman returned to Marvel with a bang. He wrote a massive story in Fantastic Four and Avengers. The story crossed multiple series and changed the face of Marvel with the death of the Multiverse and Secret Wars. Since then, Hickman focused on his independant comics. He just wrapped a critically acclaimed series, East of West.  If Marvel wanted to launch an ambitious reboot of the X-Men Universe, they couldn't have gone bigger. While his run truncated the existing Uncanny X-Men to some's chagrin, his HoX/PoX made X-Men the talk of the town. The deep lore, taken in a whole new direction, captivated readers more than anyone run since Claremont. The following X-Verse retained the intense fan love of the miniseries. Hickman created a world where mutants get everything they ever wanted. Now, they just have to figure out how to keep it. The creation of Krakoa changed so much for the mutants, but the themes of exclusion and responsibility remain. Hickman stands as arguably the most influential story teller in comics for Marvel. And none of us can wait to see what he does next.
-KrisK
Best Movie: Spider-Man: Into the Spider-Verse
Yes, this movie came out in 2018, but just after our cutoff. This year though, the book swept the votes. While Joker certainly captured the Oscar attention and controversy, Spider-Verse changed the game of what a super-hero comic could do. While animated superhero TV shows exist in perpetuity, theatrically released ones did not; at least not in the scope of Spider-Verse. The animation redefined what creators could do with a superhero movie, embracing its comic book roots in exciting ways. The movie also celebrated a diverse voice, often left out of superhero and animated movies. With a sequel promised, plus potential spin offs, Spider-verse proved to change the game for years.
-KrisK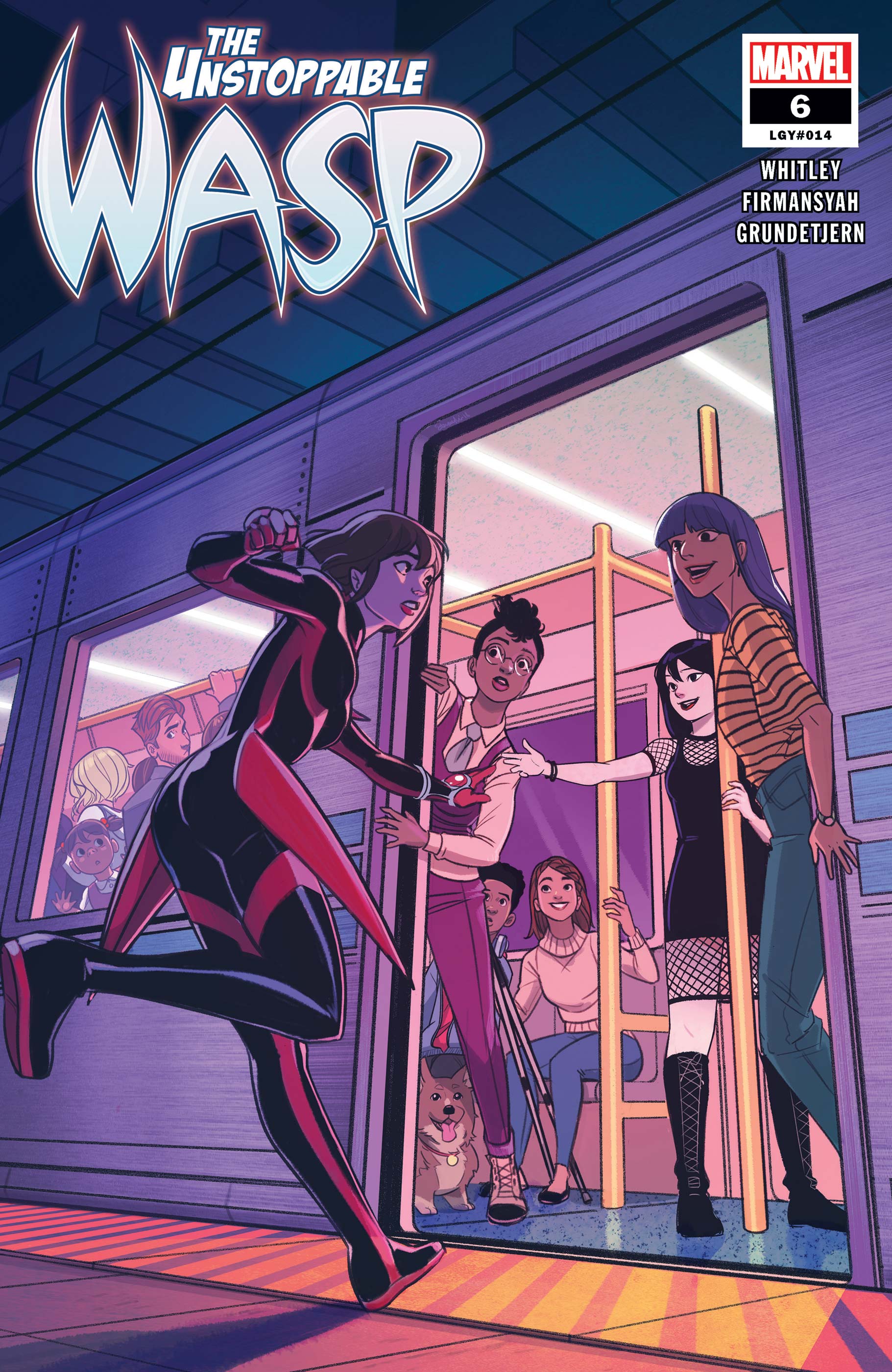 Best One Shot: Unstoppable Wasp #6
Wow. This issue, along with the whole series, blew us away. The series managed to effortlessly pivot from a fun all ages romp to a serious discussion of mental health. The evolution felt organic. Jeremy Whitley wrote an issue where we feared for the protagonist in a new way. We feared in a naked, emotional way. As the character battles with the emotional extremes of bipolar disorder, we struggle to watch, unable to help. When she finally turns around, tears stain the readers' books. A single issue of a superhero comic never did a better job of establishing a character's mental illness and struggle.
-KrisK
Best Publishing Company: Boom!
Like the podcast, the writers at the site love Boom!. While only one Boom! book made the list, overall, no publisher performs out the consistent high level of Boom!. Marvel certainly delivered some memorable stories, but they also cancelled some great ones too, not to mention made some controversial decisions. DC also puts out several astonishing books, but they have some forgetable ones as well. Their biggest downside may be art, which overall seems to be dropping in quality. Faces feel unfinished. Characters lack a standard look/size/face in a single issue. Image certainly released new series redefining fantasy and dystopia. But Boom! does it all. They manage to publish licensed properties updating classic 90's shows like Power Rangers and Buffy without losing any of the qualities we loved about them. They released new great series like Once and Future which re-imagined Arthurian legend on an epic scale. The adult imprint, Archaia put out Waves, our winner for best Graphic Novel. Boom! lives up to its name every week, bursting with great comics and talent.
-KrisK
Best Letterists: VC aka Virtual Calligraphy 
Letters. We need them. You can't have comics without them, unless it's GI Joe #21 where the
forgot to letter the book and it went on to be one of the best issues of that original Marvel
series. I'm not a lettering aficionado nor can I pick out different fonts or styles of lettering but I
do know that VC (Virtual Calligraphy) is a prolific comic lettering studio who does a giant share
of Marvel comics and I find their work completely easy to follow, without any flaws or errors
that makes my comic reading experience all the better. It was an easy decision to pick VC as
best letterer for 2019 since they lettered most of the comics I read last year & is one of the only
comic lettering company that I can easily recognize when I pick up a comic.
-John Burkle
Best Graphic Novel: Waves
(Exhales a deep breath of sorrow) This book broke me. I read it in one sitting, and once I was done, I had to recover in silence. A beautiful meditation on grief, based on the author's lost of their unborn child, Waves concisely tells a brutal tale of loss and recovery. While the story rips your heart out, it returns it stronger than ever by the end. The use of color, and the lack thereof, as the joy is sapped from the couple and slowly returned, brings the reader into the cold, numb world of the bereaved. By the time the color returns, the tears transform from pain to joy.
-KrisK
Thanks for reading, and sorry its late. Hope you discovered a new comic to read or revisit one you have read. In this time of uncertainty, treat yourself to a great comic. You won't regret it.