Written by Erica Schultz (@EricaSchultz42)
Illustrated by Maria Sanapo (@MLSanapo)
Coloring by Heartwork Studios
Lettering by Tom Napolitano (@TENapolitano)
Erica Schultz can create action packed crime mysteries with her creator owned M3 or goofier, fun
projects like The Unauthorized Biography of Winston Churchill: A Documentary. She can play within these different genres which is why Dynamite Entertainment has chosen her to write the new Charmed series.
Charmed #1 starts off with a chase scene pitting the three witches Piper, Phoebe, and Paige against a demon who can clone himself through astral projections. He seems like he can overwhelm the witches with this power right until he gets kicked to the groined. A humorous point that reflects the tone of the television series. The scene is an introduction back to both worlds that the girls deal with daily. It's the three women kicking some low-level demon ass and banish him to the underworld.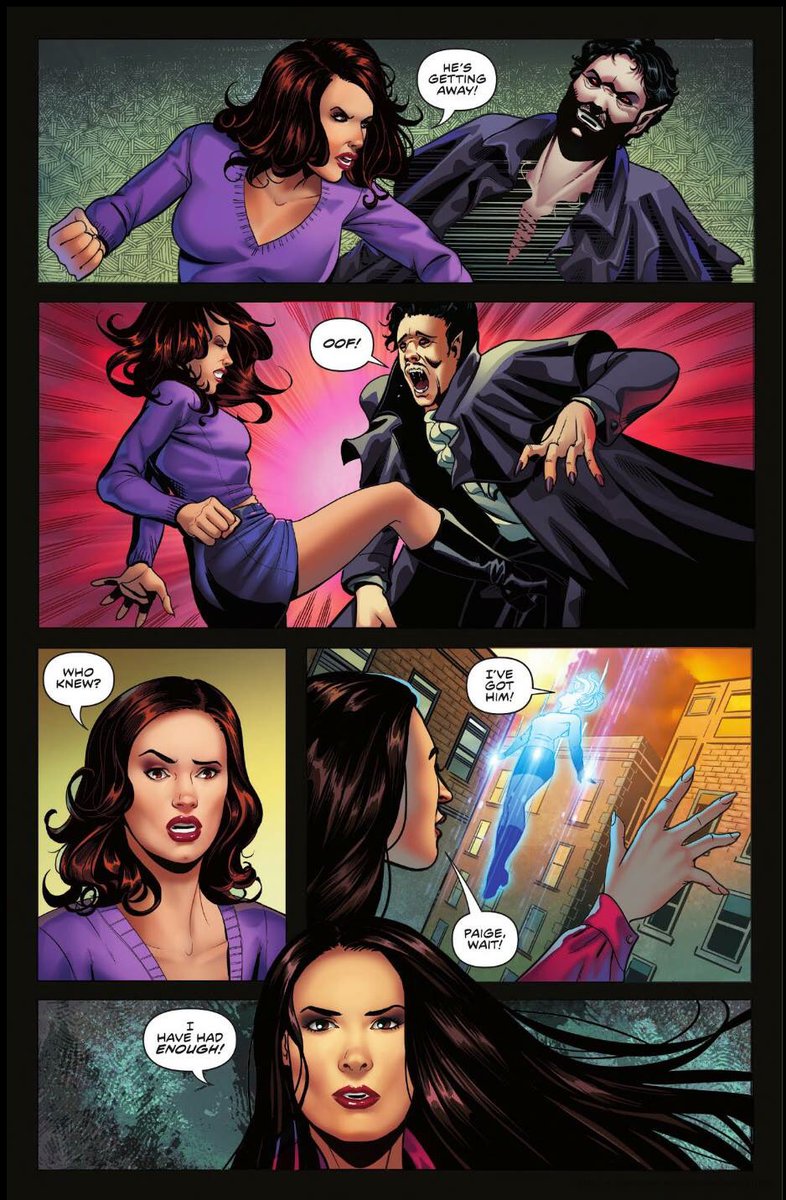 The issue is a revisitation to fans of the show, but wholly accessible for readers looking to jump on fantasy comic. The dynamic of the three sisters and how they function in the Halliwell House are well
established. It's fun to see the girls dealing with such non-magical problems like taxes due for a business or having to sign contracts for a promotion. The way they tease each other with quips are hilariously timed, but the core of the comic comes to the strength of witch's relationships. They give each other advice about their personal lives and support the decisions they make.
The larger mythology of the comic deals with demons from the underworld attempting to defeat the girls. As the demon defeated in the opening of the comic is killed off, another comes from the shadows with a plan. They're infiltrating the lives of the witches through services they use or interests that they have. This all leads to the last page reveals how the underworld plans to take over the world.
Verdict:
Buy! It's a fun start to a fantasy series with heartfelt cast of characters. It's filled with action and magic for those that aren't already fans of the property. Pick it up!