Favorite Comic Book Covers of the Week 10/08/14
Hey, thanks for checking out Talking Comics: Favorite Comic Book Covers of the Week!
Each and every New Comic Book Release Day is a blessing. It's the day we're introduced to new worlds, are able to witness the next chapter in a continuing saga, or fall in love with a character or creator for the first time. I could go on and on, but I think you've already gotten my point. That point being … comics are awesome. So awesome in fact that even the covers of them are often times incredible works of art. We're here to show you some of our  favorite covers each week! So go ahead and take a few moments for yourself (haven't you earned it?) and feast your eyes on some truly inspired comic book covers!
Steve Seigh's Favorite Comic Book Covers of the Week
Abe Sapien #17
Written by Mike Mignola and Scott Allie
Art and Cover by Sebastian Fiumara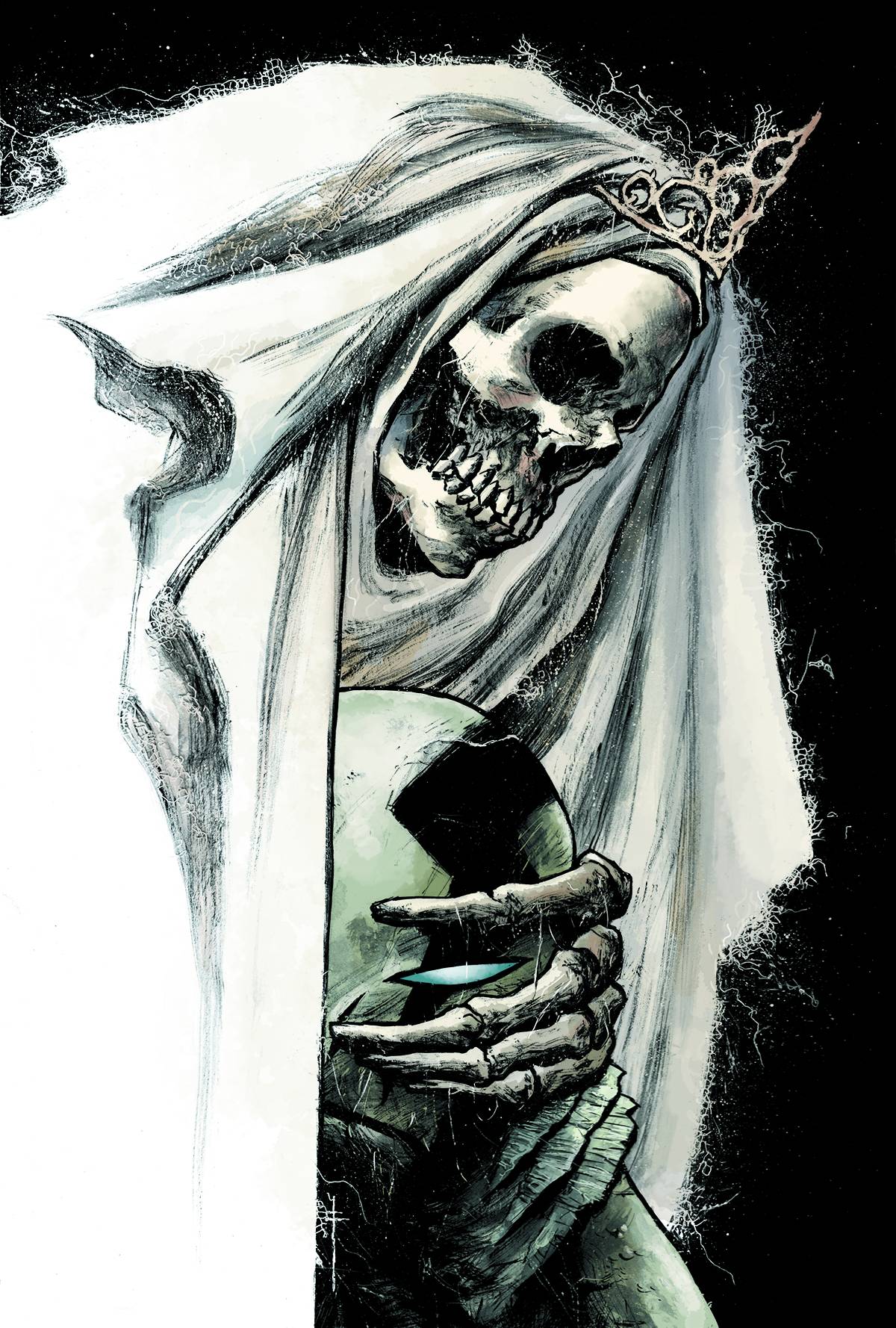 "Let the spooky covers of October continue! Wow! How beautiful is this cover? I love the way in which the skeleton is holding Abe to it's chest, as if in some form of a loving embrace, telling him in it's own way that everything will be alright." – Steve Seigh
Batman #35
Written by Scott Snyder
Art and Cover by Greg Capullo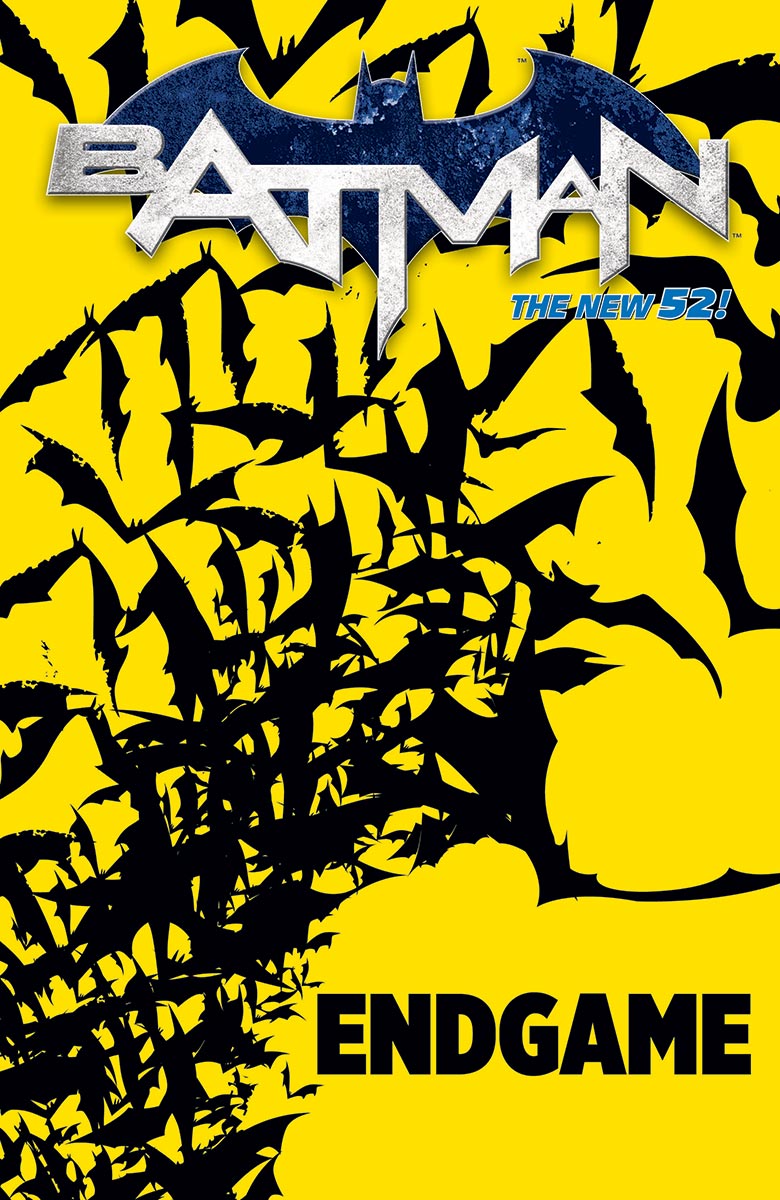 "I, like many, am not thrilled at the prospect of DC no charging $4.99 for the Batman comic, but there's no denying that this is one sweet cover. That aside, what the hell are they thinking? Is this the first in a new trend of DC raising the price of their flagship titles? What book is next? Justice League? The Flash? I certainly hope not." – Steve Seigh
Wytches #1
Written by Scott Snyder
Art and Cover by Jock
"Does it really get any creepier than this? Seriously, I'm not even going to comment any further because I am now in need of a dry pair of pants." – Steve Seigh
All-New Ultimates #9
Written by Michel Fiffe
Art by Giannis Milonogiannis
Cover by David Nakayama
"I really wish that I could have found a cleaner version of this cover for you, one without all that red Marvel logo crap on it. Still, I think this cover is absolutely stunning." – Steve Seigh
Captain Marvel #8
Written by Kelly Sue Deconnick
Art by Marcio Takara
Cover by David Lopez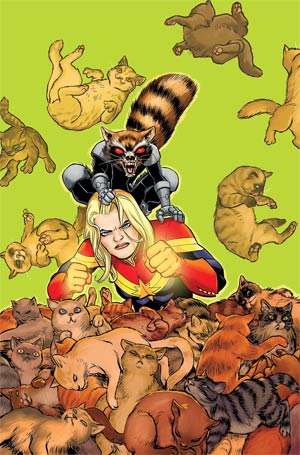 "Are you kidding me? A mountain of cats, a bristling Rocket, what more do you need?! WOW, YES!" – Steve Seigh
"RELEASE THE FLERKEN!!!" – Bob Reyer
Bob Reyer's Favorite Comic Book Covers of the Week
BATGIRL #35
Writer: Cameron Stewart; Brendan Fletcher
Artist: Babs Tarr
Variant Cover: Babs Tarr
"Regular" Cover: Cameron Stewart
"This cover by Babs Tarr has gladdened many hearts in the comics community for its promise of a brighter tome in the DC Universe! All my best wishes go out to Ms. Tarr and the rest of the Batgirl creative team, writers Brendan Fletcher and Cameron Stewart, who also contributed the regular cover seen below:
WYTCHES #1
Writer: Scott Snyder
Artist: Jock
Variant Cover: Sean Gordon Murphy
"Well, I think at one time or another we've all had nightmares about something under our beds, and this cover deftly ties into that primal fear!" – Bob Reyer
AMAZING SPIDER-MAN #7
Writer: Dan Slott
Artist: Giuseppi Camuncoli
Variant Cover: Javier Pulido
"It looks as if the new Ms. Marvel has made her mark on the comics world, as getting to guest-star in Amazing Spider-Man is a pretty big step! As I love Javier Pulido's work on She-Hulk, this cover was an easy choice!" – Bob Reyer
MOMEYE THE SAILOR SCOUT
Writer/Artist/Cover: Fred Perry
"It looks as if Popeye has undergone a similar transmogrification to Thor, doesn't it? Here's the solicitation, and please sing along:
She's Momeye the Sailor Scout! She's Momeye the Sailor Scout! She gets her bravado from fresh avocados, she's Momeye the Sailor Scout!" – Bob Reyer
HOWARD LOVECRAFT & THE THREE KINGDOMS HC
Writer: Bruce Brown
Artist/Cover: Thomas Boatright; Renzo Podesta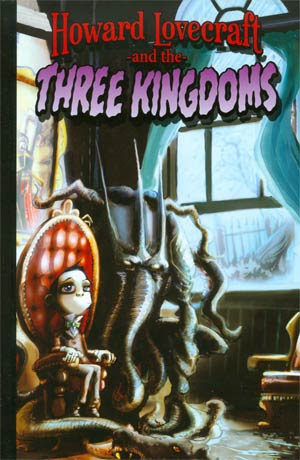 "A–w-w-w-w! Young HPL and his pet Old One, Li'l Cthulhu make such  acute pair, don't you think?" – Bob Reyer
Favorite Comic Book Covers of the Week Soundtrack
This week's track is entitled "Capital STEEZ" and and is a part of the "Ak47 project" as performed by the band Free The Robots.
That's all, folks! Join us next week for another round of covers and an avalanche of incredible cover art!