Favorite Comic Book Covers of the Week 10/01/14
Hey, thanks for checking out Talking Comics: Favorite Comic Book Covers of the Week!
We here at Talking Comics just love  New Comic Book Release Day! It's the day in which each of us are introduced to new worlds, bear witness to the next chapter in a continuing saga, or could fall in love with a new character or creator. I could wax romantic about comics until the Skrull cows come home, but I do believe I've made my point. That being … comics are awesome! In fact, they're so awesome that sometimes even the covers of them are incredible works of art. Thus, we've invited you to this weekly column  so that we might share with you some of our favorite comic  book covers each week! So go ahead, take a few moments for yourself (haven't you earned it?), and feast your eyes on some truly inspired comic book cover art!
Steve Seigh's Favorite Comic Book Covers of the Week
GOTHAM ACADEMY
Writer: Becky Cloonan; Brendan Fletcher
Artist/Cover: Karl Kerschl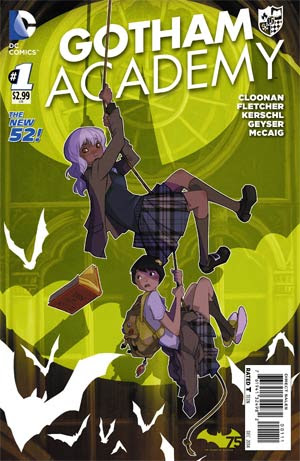 "I've been staring at the preview of this cover for months, and feel as if each time I see it, that I fall more and more in love with it. I love those vibrant colors, the sleuth-like demeanor of the characters, and the general excitement it causes me to feel for this new series. Could it be possible that we'll be seeing a few titles in the DC Universe that carry with them a "lighter" tone? I sure do hope so!" – Steve Seigh
"The first release set in the sunnier section of Gotham features this charming cover by Karl Kerschl that I hope will entice readers to give it a try!" – Bob Reyer
THOR #1
Writer: Jason Aaron
Artist: Russel Dauterman
Variant Cover: Fiona Staples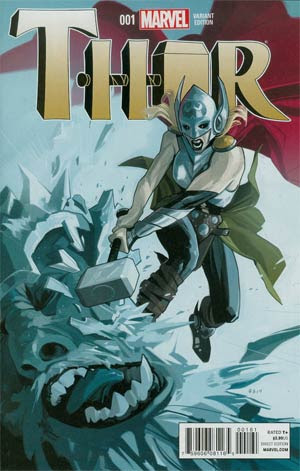 "I love Thor, as do I love the work of Fiona Staples. I'm so excited for the events that are to come inside of the Thor-verse this week and this cover is just the start!" – Steve Seigh
"The Frost Giants stand no chance against the power of the all-new Goddess of Thunder based on this fabulous cover by Fiona Staples!" – Bob Reyer
Black Widow #11
Written by Nathan Edmondson
Art and Cover by Phil Noto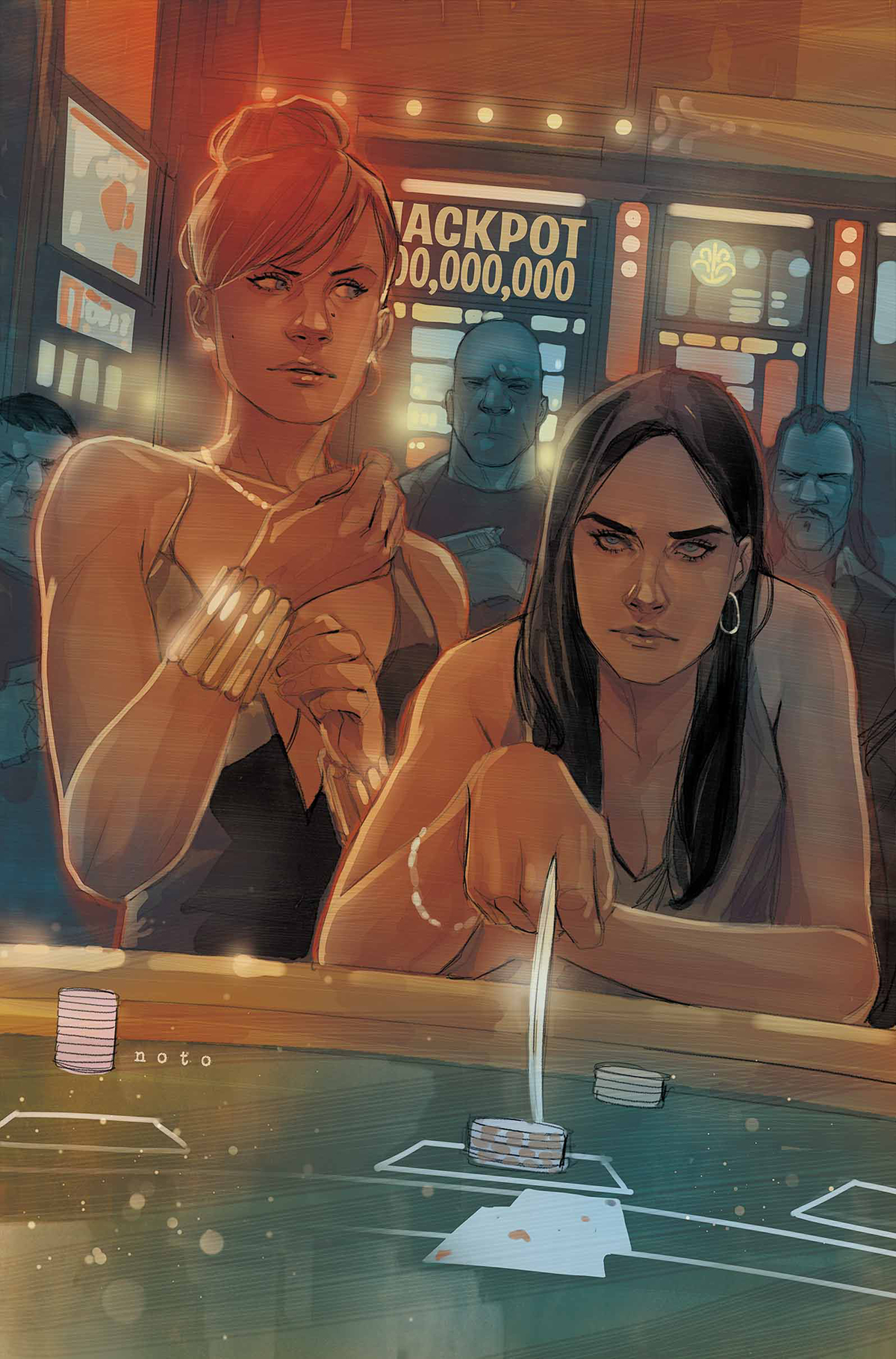 "Well, hello there! My my, Black Widow and X-23 are looking rather stunning as they undoubtedly paint the town red with their killer good looks and lethal combat moves. I like it." – Steve Seigh
The Fade Out #2
Written by Ed Brubaker
Art and Cover by Sean Phillips and Elizabeth Breitweiser
"Um, I can't be the only one who's having flashbacks to "Darkman" while checking out this cover. Remember that movie? Yeah, it was pretty awesome." -Steve Seigh
Vampirella #5
Written by Nancy M. Collins
Art by Patrick Berkenkotter
Cover by Jenny Frisson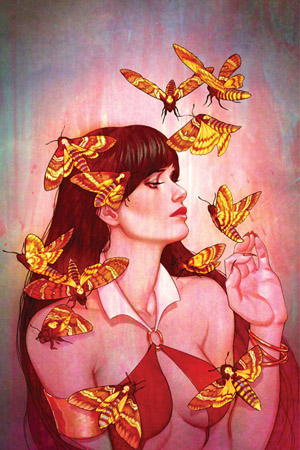 "Jenny Frisson strikes again with this beautiful cover featuring one of her favorite characters, Vampirella! I love the lethal nature of Vampi coupled with the soft, serene atmosphere that the insects flluttering around her have created here. It's great stuff!" – Steve Seigh
Bob Reyer's Favorite Comic Book Covers of the Week
EDGE OF THE SPIDER-VERSE #4
Writer: Clay Chapman
Artist: Elia Bonnetti
Cover: Garry Brown
"I'm a push-over for retro covers, and this one by Garry Brown certainly has that old Charlton Comics vibe!" – Bob Reyer
HINTERKIND #12
Writer: Ian Edginton
Artist/Cover: Francesco Trifogli
"Here's a pick that's different! As part of their "DEFY Covers!"; seven of Vertigo's books in October will have the story start on the cover itself!" – Bob Reyer
DETECTIVE COMICS #35
Writer: Ben Percy
Artist: John Paul Leon
Variant Cover: Becky Cloonan
"October is "Monsters Month" at DC, and it kicks off with this creepy cover by Becky Cloonan!"- Bob Reyer
Hey troops, a listener rightly chided me about forgetting that we were on the radio due to my habit of trying to show you in the listening audience the covers to some of the older books I speak about, so in order to correct that, here's the gorgeous Adam Hughes cover to Wonder Woman #141 that I spotlighted in this week's "Lightning Round"! (Your Cranky Old Uncle Bob)
Favorite Covers of the Week Soundtrack
This week's track is entitled "To Defy The Laws Of Tradition" and can be found on the album "Frizzle Fry" as performed by the band Primus.
That's all, folks! Join us next week for another round of covers and an avalanche of incredible comic book cover art!