Favorite Comic Book Covers of the Week 09/17/14
Hey, thanks for checking out Talking Comics: Favorite Comic Book Covers of the Week!
We here at Talking Comics just love  New Comic Book Release Day! It's the day in which each of us are introduced to new worlds, bear witness to the next chapter in a continuing saga, or could fall in love with a new character or creator. I could wax romantic about comics until the Skrull cows come home, but I do believe I've made my point. That being … comics are awesome! In fact, they're so awesome that sometimes even the covers of them are incredible works of art. Thus, we've invited you to this weekly column  so that we might share with you some of our favorite comic  book covers each week! So go ahead, take a few moments for yourself (haven't you earned it?), and feast your eyes on some truly inspired comic book cover art!
Steve Seigh's Favorite Comic Book Covers of the Week
Elektra #6
Written by Haden Blackman
Art and Cover by Michael Del Mundo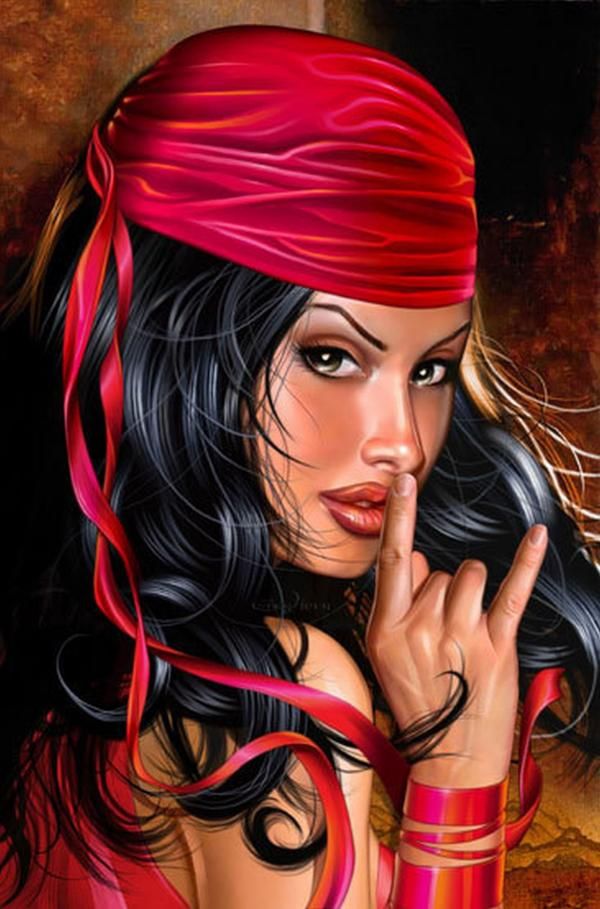 "Wow! Ugh! Yes!  This could very well be my favorite cover so far this year!" – Steve Seigh
Edge of Spider-Verse #2
Written by Jason Latour
Art and cover by Robbi Rodriguez
"I'm a big fan of Rodriguez's art on the book FBP from Vertigo, and it looks as if he's at the top of his game with this sleek and stylish cover." – Steve Seigh
Witchfinder Mysteries of Unland #4
Written by Kim Newman and Maura McHugh
Art by Tyler Crook
Cover by Julian Totino Tedesco
"Hey look, it's the Shrieking Eels!" – Steve Seigh
Thor: God Of Thunder #25
Written by Jason Aaron
Art and Cover by Esad Ribic
"I really dig the way the the lightning is arcing off in two separate directions. For me, it signifies a division, a change, and … for those who have been keeping tabs on what's to come in the Thorverse, change is just around the corner." – Steve Seigh
The Superior Spider-Man #33
Written by Dan Slott and Christos N. Gage
Art by Giuseeppe Carmuncoli and Adam Kubert
Cover by Giuseeppe Carmuncoli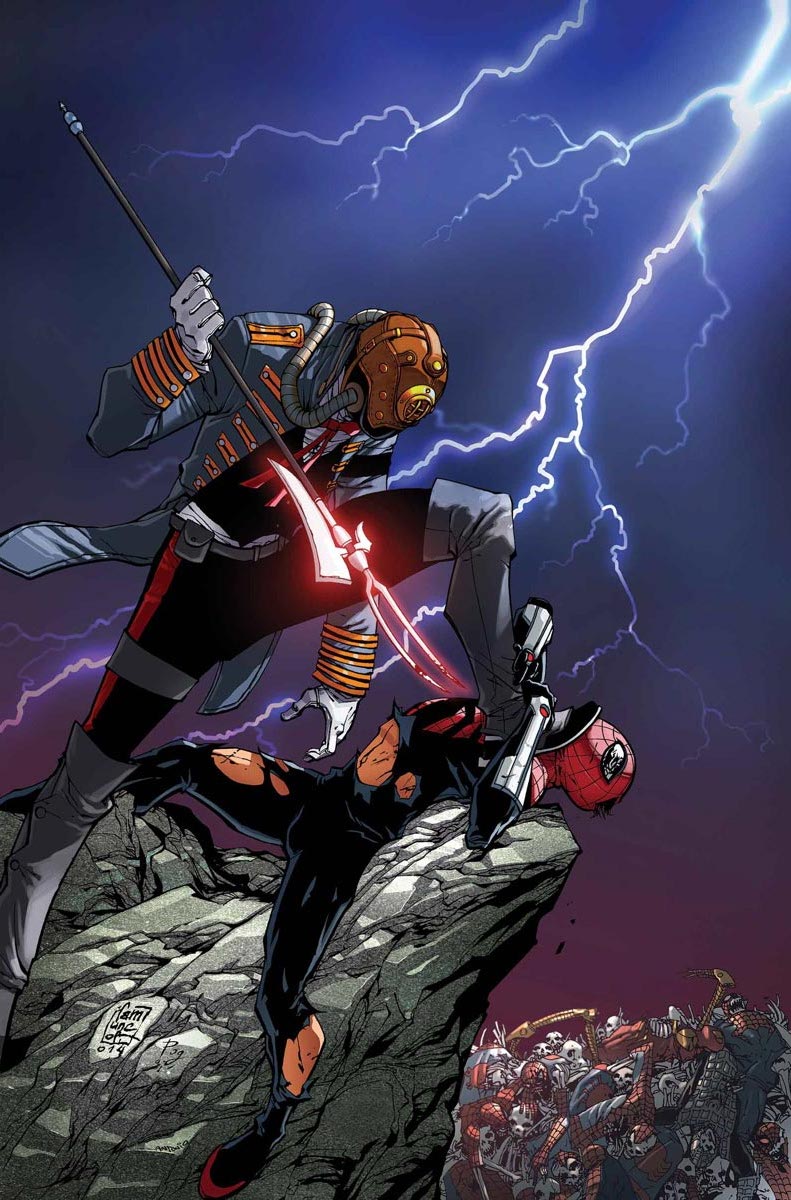 "Proof positive that even Spider-Man villains get stabby." – Steve Seigh
Bob Reyer's Favorite Comic Book Covers of the Week
DAREDEVIL #8 (Marvel)
Writer: Mark Waid
Artist: Javier Rodriguez
Cover: Chris Samnee
"This cover by Chris Samnee depicts the 'Purple Children' (at least according to the solicits!), but it reminds me of the very spooky 1960 British science-fiction film "Village of the Damned"…so consider yourself warned!" – Bob Reyer
JIM HENSON'S THE STORYTELLER WITCHES (BOOM Studios)
Writer/Artist/Cover: Shane-Michael Vidaurri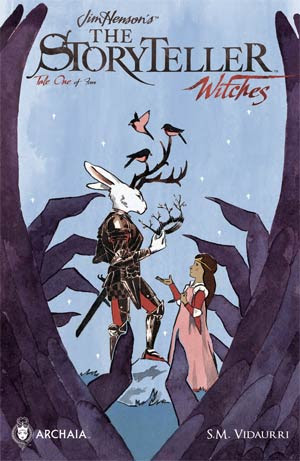 "This image is a winning combination of whimsy and terror, done up in a charmingly old-fashioned picture-book style." – Bob Reyer
THE LAST BROADCAST #5 (BOOM Studios)
Writer: Andre Sirangelo
Artist/Cover: Gabriel Iumazark
"I've chose a raft of spooky covers this week; perhaps it's indicative of my mood? No matter, this stark imagery of a seemingly abandoned amusement park is a stunner!" – Bob Reyer
GODZILLA: CATACLYSM #2 (IDW)
Writer: Cullen Bunn
Artist/Cover: Dave Wachter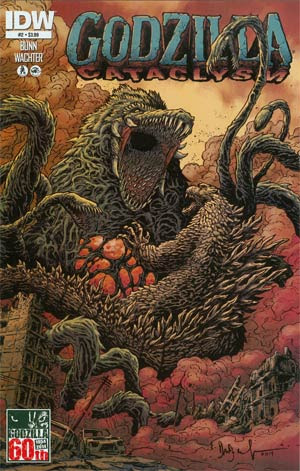 "Series artist Dave Wachter fully delivers the awesome menace of Biolante on this cover! Does the 'Big G' stand a chance against a foe possessing some of his own DNA?" – Bob Reyer
Favorite Covers of the Week Soundtrack
That's all, folks! Join us next week for another round of covers and an avalanche of incredible cover art!