Favorite Comic Book Covers of the Week 09/10/14
Hey, thanks for checking out Talking Comics: Favorite Comic Book Covers of the Week!
We here at Talking Comics just love  New Comic Book Release Day! It's the day in which each of us are introduced to new worlds, bear witness to the next chapter in a continuing saga, or could fall in love with a new character or creator. I could wax romantic about comics until the Skrull cows come home, but I do believe I've made my point. That being … comics are awesome! In fact, they're so awesome that sometimes even the covers of them are incredible works of art. Thus, we've invited you to this weekly column  so that we might share with you some of our favorite comic  book covers each week! So go ahead, take a few moments for yourself (haven't you earned it?), and feast your eyes on some truly inspired comic book cover art!
So without further or due let's get this week's selections highlighted!
Steve Seigh's Favorite Comic Book Covers of the Week
Ms. Marvel #3
Written by G. Willow Wilson
Art by Adrian Alphona
Cover by Jamie McKelvie
"Welp, now I guess we all know who let the dogs out! Hey-O! That's right, a Baha Men reference. You're welcome!" – Steve Seigh
""Hey Medusa…how do you stop this crazy dog?!?" " – Bob Reyer
Captain Victory and the Galactic Rangers #2
Written by Joe Casey
Art by Nathan Fox, Michael Fiffe
Cover by Nathan Fox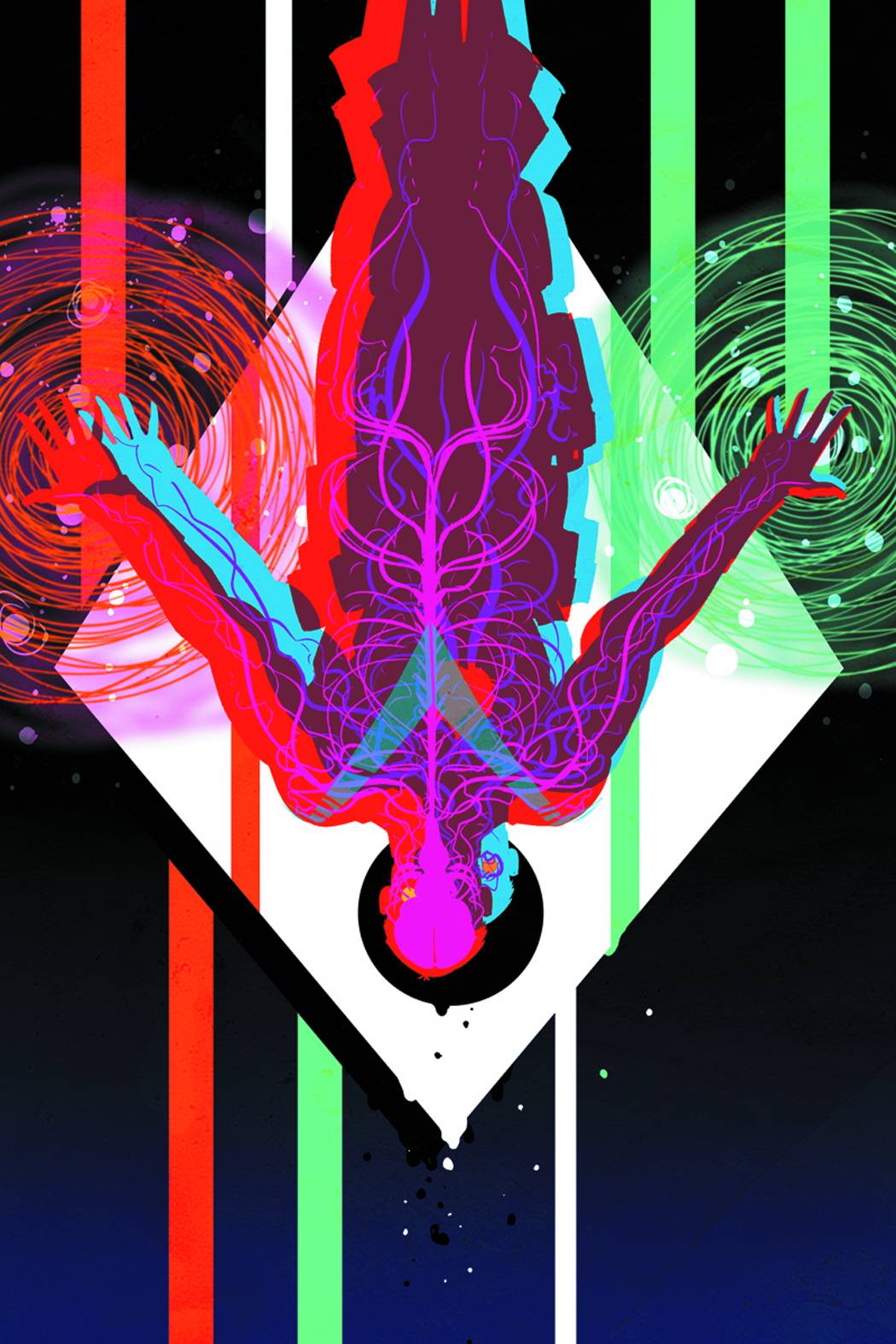 "Those of you who listen to the Talking Comics podcast will already know that I love art that carries with it a very metaphysical vibe. This cover is no different and I absolutely love the blending of hot and cold colors to make one absurdly enlightened looking dude." – Steve Seigh
Black Market #3
Written by Frank J. Barbiere
Art and Cover by Victor Santos
"Helloooo nurse!" – Steve Seigh
Hexed #2
Written by Michael Alan Nelson
Art by Dan Mora
"Here we go again with the spectacular colors and otherworldly themes! I'm not reading Hexed, but you can bet that I'll be picking up the trade once it hits. This cover alone has this series calling out to me." – Steve Seigh
Death Vigil #3
Words, Art, and Cover by Stjepan Sejic
"Hey there Honeypants, give us a kiss!" – Steve Seigh
Bob Reyer's Favorite Comic Book Covers of the Week
PROMETHEUS: FIRE AND STONE #1 (Dark Horse)
Writer: Paul Tobin
Artist: Juan Ferreyra
Variant Cover: Paul Pope
"It might not seem a traditional 'horror cover', but I get a huge sense of impending doom from this marvelous image by Paul Pope!" – Bob Reyer
CAPTAIN MARVEL #7 (Marvel)
Writer: Kelly Sue DeConnick
Artist: Marcio Takara
Cover: David Lopez
"Could Rocket Raccoon have been right about Carol's cat Chewie being a dreaded flerken? It looks like we'll find out in this issue, based on this cover by David Lopez, and this line from the solicitation; In space, no one can hear you MEOWWWHISSSS!" – Bob Reyer
MARVEL 75TH ANNIVERSARY MAGAZINE #1 (Marvel)
Writer/Artist: Various
'Fantastic Four' Cover: Alex Ross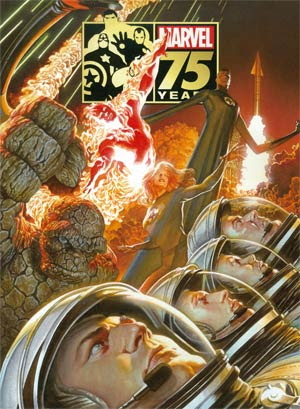 "As you've all seen by now, I'm a big fan of Alex Ross' larger-than-life imagery, so melding his style to my favorite characters…well, that's sure going to make the list! There are 'Avengers' and 'X-Men' covers, too!" – Bob Reyer
Favorite Covers Of The Week Soundtrack
Yes, I was totally listening to "Gimme Chocolate" by the band Babymetal while putting this article together and I don't care who knows it! Just look at how much fun they're having!
That's all, folks! Join us next week for another round of covers and an avalanche of incredible cover art!
This is a column featuring Favorite Comic Book Covers of the Week 09/10/14 as chosen by Steve Seigh, Bob Reyer, and several staff members and fans of Talking Comics.