Hello, and thanks for checking out Talking Comics: Favorite Comic Book Covers of the Week!
Each and every New Comic Book Release Day is something to be excited about. It's the day we're introduced to new worlds, are able to witness the next chapter in a continuing saga, or fall in love with a character or creator for the first time. I could go on and on, but I think you've already gotten my point. That point being … comics are awesome. So awesome in fact that even the covers of them are often times incredible works of art. We're here to show you some of our  favorite covers each week! So go ahead and take a few moments for yourself (haven't you earned it?) and feast your eyes on some truly inspired comic book covers!
Steve Seigh's Favorite Comic Book Covers of the Week
SANDMAN OVERTURE #3
Written by Neil Gaiman
Art and Cover by J.H. Williams
"I don't even care if this book only comes out once in a blue moon, this cover deserves to be at the top of my list this week! It's incredibly psychedelic, wondrous, and complicated! I love it!
BODIES #1
Written by Si Spencer
Art by Dean Ormston – Various
Cover by Fiona Stephenson
"There's something about this cover that brings a big ol' smile to my face. I don't know if it's because in part it reminds me of some of the ads I've seen while spending time in Rapture (Bioshock), or because it's just so darn maniacal. Either way, here's one of your covers of the week!" – Steve Seigh
LOW #1
Written by Rick Remender
Art and Cover by Greg Tocchini
"Well, well, well! It looks like this is going to be the week where there are 2 comic book covers that remind me of Bioshock! Would you just look at this thing? I hope the interior art is just as detailed!" – Steve Seigh
DEAD LETERS #4
Written by Christopher Sebela
Art and Cover by Chris Visions
"Shhhh. Be vewy vewy quiet, things are about to get stabby." – Steve Seigh
EAST OF WEST #14
Written by Jonathan Hickman
Art and Cover by Nick Dragotta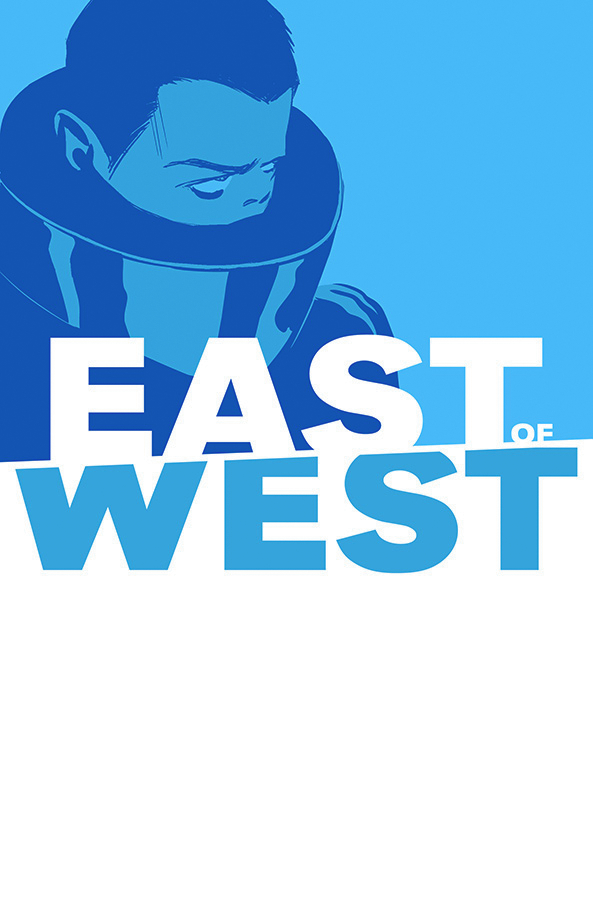 "There's something undeniable about the several different tones of blue working in concert with one another to create this cover image. It's got a real sinister vibe going for it and I'm finding that it's difficult to look away." – Steve Seigh
Bob Reyer's Favorite Comic Book Covers of the Week
DOC SAVAGE #8
Writer: Chris Roberson
Artist: Bilquis Evely
Cover: Alex Ross
"This might well be the best cover of the series! Even though each of the Alex Ross covers was magnificent in its own way, both in imagery and setting the stage for the story within, but this one is takes things up a notch by giving you the era-spanning theme of the entire series through one fabulous piece of art!" – Bob Reyer
THE SHADOW OVER INNSMOUTH
Writer: Ron Marz
Artist/Cover: Matthew Dow Smith
"As last week's Afterlife with Archie that featured an homage to H.P. Lovecraft, this one-shot from Dynamite melding Walter Gibson's pulp magazine icon with the work of the "old gentleman from Providence' seems a natural, and this cover by Matthew Dow Smith provides the evidence!" – Bob Reyer
GUARDIANS OF THE GALAXY 100TH ANNIVERSARY SPECIAL
Writer: Andy Lanning
Artist: Gustavo Duarte
Cover: David Lopez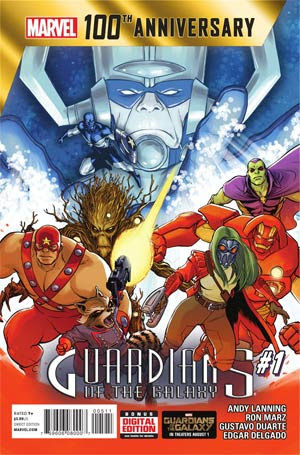 "If the last page info on the "FF 100″ was accurate, this is the follow-up to that fun romp, and seeing this cover by Captain Marvel artist David Lopez featuring original GotG member Charlie-27 on the cover (not to mention Drax in his Jim Starlin outfit!) has me eagerly awaiting the finale!" – Bob Reyer
Favorite Comic Book Covers of the Week Soundtrack
This week's list was compiled while listening to the album Egyptian Wrinkle by the atmospheric and enchanting band Boyfriend.
That's all, folks! Join us next week for another round of covers and an avalanche of incredible cover art!