Favorite Comic Book Covers of the Week 12/18/13
Hey, thanks for checking out Talking Comics: Favorite Comic Book Covers of the Week!
Each and every New Comic Book Release Day is a blessing. It's the day we're introduced to new worlds, are able to witness the next chapter in a continuing saga, or fall in love with a character or creator for the first time. I could go on and on, but I think you've already gotten my point. That point being … comics are awesome. So awesome in fact that even the covers of them are often times incredible works of art. We're here to show you some of our  favorite covers each week! So go ahead and take a few moments for yourself (haven't you earned it?) and feast your eyes on some truly inspired comic book covers!
If you'd like to contribute to this column all you need to do is send Steve an email at SteveSeigh@TalkingComicBooks.com, telling him the title of the issue with the cover that you dig, as well as a brief description of why you're grooving on that particular cover. We'll try to include as many selections as possible and hope that you enjoy seeing your choices displayed for all of the internet to see.
So without further or due let's get this week's selections highlighted!
Steve Seigh's Favorite Comic Book Covers of the Week
Mind the Gap#16
Written by Jim McCann
Art by Rodin Esquejo
Cover by Jenny Frisson
"This cover is breathtaking, and I don't mean in a "Seinfeldian" sort of way. I love the soft colors, sleepy time vibe, and off-Broadway stage setup. Yet another cover that I would not mind having a print of that I can hang inside of my bedroom." – Steve Seigh
Revival #16
Written by Tim Seeley
Art by Mike Norton
Cover by Jenny Frisson
"Is it cold in here or is it just me? Dead, dying, or just enjoying a brisk swim in the local lake, this cover does it for me. With the cold winter months ahead I find this cover to be particularly enticing and gorgeous." – Steve Seigh
Red Sonja #6
Written by Gail Simone
Art by Walter Giovani
Cover by Jenny Frisson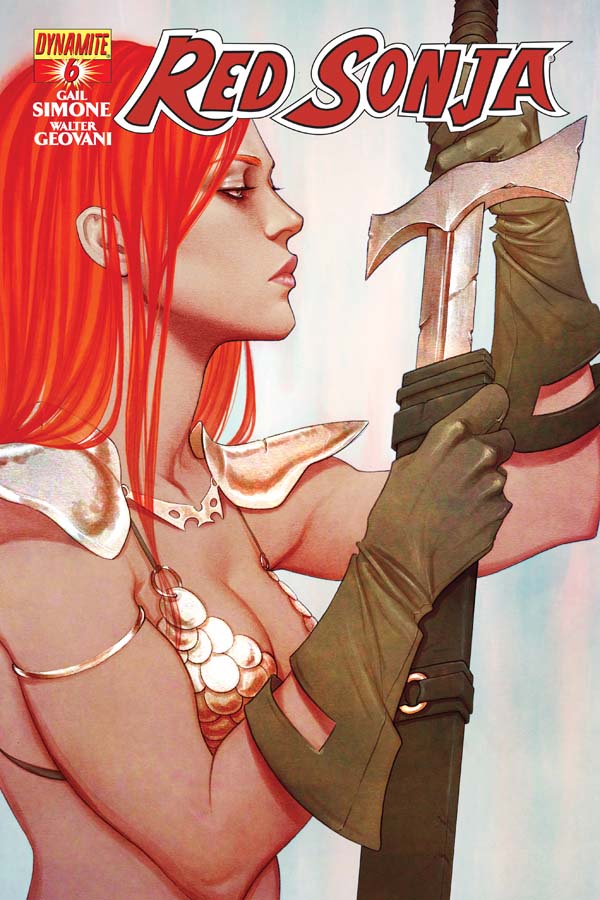 "Yup! Another cover this week by the lovely and talented Jenny Frisson! Red Sonja's all like "Mmm hmm, me thinks my blade is thirst for blood." I love it. Honestly, if we had a Cover Artist of the Year award here at Talking Comics (maybe next year), Ms. Frisson would have certainly made my short-list." – Steve Seigh
Saga #17
Written by Brian K. Vaughan
Art and Cover by Fiona Staples
"As I brace myself for an inevitable backlash by our fans … you'll see, Fiona Staples is at it once again with another gorgeous Saga cover. There is nothing this woman can't do." – Steve Seigh
"Took me a second to realize what was happening in this cover and the perspective we were being given…I guess I'm a little slow.  But yeah, talk about a piece of art drawing you in!" – Patrick Brennan
Pretty Deadly #3
Written by Kelly Sue Deconnick
Art and Cover by Emma Rios
"Can we just accept that every Pretty Deadly cover will be featured on in this column whenever it's given the chance. Mystery, majesty, and yeah, it's pretty deadly." – Steve Seigh
"I'm beginning to think that there's some scary stuff coming for the "girl in the vulture cloak", if this image is any indication of where Sissy does her clothes shopping! Another great "beautifully horrible" cover by the amazing Emma Rios!" – Bob Reyer
Bob Reyer's Favorite Comic Book Covers of the Week
Harley Quinn #1
Written by Jimmy Palmiotti and Amanda Conner
Art by Chad Hardin
Cover by Amanda Conner
"I'm pretty sure this one will be on Steve's list, but as a big fan of the work of Amanda Conner (two prints hanging in the kitchen!) I had to throw in my two cents! Ms. Conner creates some of the most expressive faces in the industry, and Harley's sly smile here speaks volumes as to what sort of mischief we can expect on the inside! " – Bob Reyer
Fantastic Four #15
Written by Matt Fraction and Karl Kessel
Art by Raffaele Lenco
Cover by Mark Bagley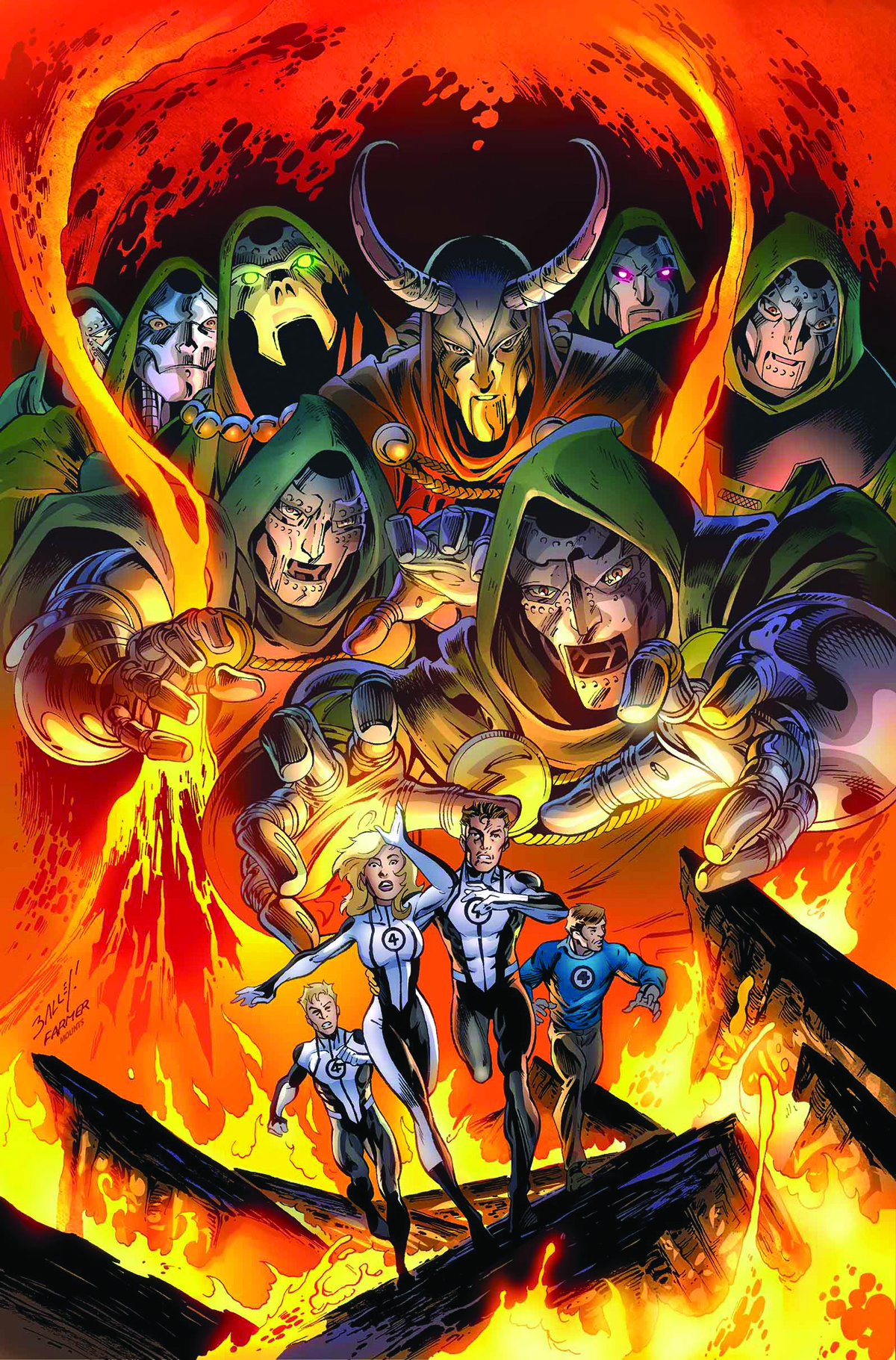 "I've loved Mark Bagley's work on the Matt Fraction Fantastic Four, so it's great to see his work on this cover! The Richards clan has been on the run in one way or another throughout this series, so this image is an apt symbol for their entire "road trip"!" – Bob Reyer
FF #15
Written by Matt Fraction and Lee Allred
Art and Cover by Micheal Allred 
"Only one more issue left to marvel at the work of Michael Allred on FF! As great as his work has been during his long career, there was an extra depth present here that made this book a treasure each and every month! The new Silver Surfer title coming next year will be great, I'm sure, but it will be hard to top this tour de force!" – Bob Reyer
Ghost #1
Written by Kelly Sue Deconnick and Chris Sebela
Art by Ryan Sook
Cover by Terry Dodson
"I love the depth that Terry Dodson has captured on this cover, both in the "deep focus" cityscape, and the wistful look upon Elisa's face. A lovely subtle touch is her trailing leg emerging from the wall, as well as what I'm assuming is an Easter Egg for us long-time Ghost fans of the jade coloring to the sky!" – Bob Reyer
Patrick Brennan's Favorite Comic Book Covers of the Week
Wonder Woman #26
Written by Brian Azzarello
Art by Goran Sudzuka
Cover by Cliff Chang
"The covers for this series have been pretty solid across the board, but I think this one might be one of my favorites.  Besides the hint of there possibly being developments in First Son's story, I'm just a sucker for the whole image-within-a-silhouette thing.  They always look so darn cool!" – Patrick Brennan
Favorite Comic Book Covers of the Week Soundtrack
This list was compiled while listening to the album Night Time, My Time by the musical artist Sky Ferreira