Favorite Comic Book Covers of the Week 12/04/13
Hey, thanks for checking out Talking Comics: Favorite Comic Book Covers of the Week!
Each and every New Comic Book Release Day is a blessing. It's the day we're introduced to new worlds, are able to witness the next chapter in a continuing saga, or fall in love with a character or creator for the first time. I could go on and on, but I think you've already gotten my point. That point being … comics are awesome. So awesome in fact that even the covers of them are often times incredible works of art. We're here to show you some of our  favorite covers each week! So go ahead and take a few moments for yourself (haven't you earned it?) and feast your eyes on some truly inspired comic book covers!
If you'd like to contribute to this column all you need to do is send Steve an email at SteveSeigh@TalkingComicBooks.com, telling him the title of the issue with the cover that you dig, as well as a brief description of why you're grooving on that particular cover. We'll try to include as many selections as possible and hope that you enjoy seeing your choices displayed for all of the internet to see.
So without further or due let's get this week's selections highlighted!
Steve Seigh's Favorite Comic Book Covers of the Week
The Fearless Defenders #12
Written by Cullen Bunn
Art by Will Sliney
Cover by Mark Brooks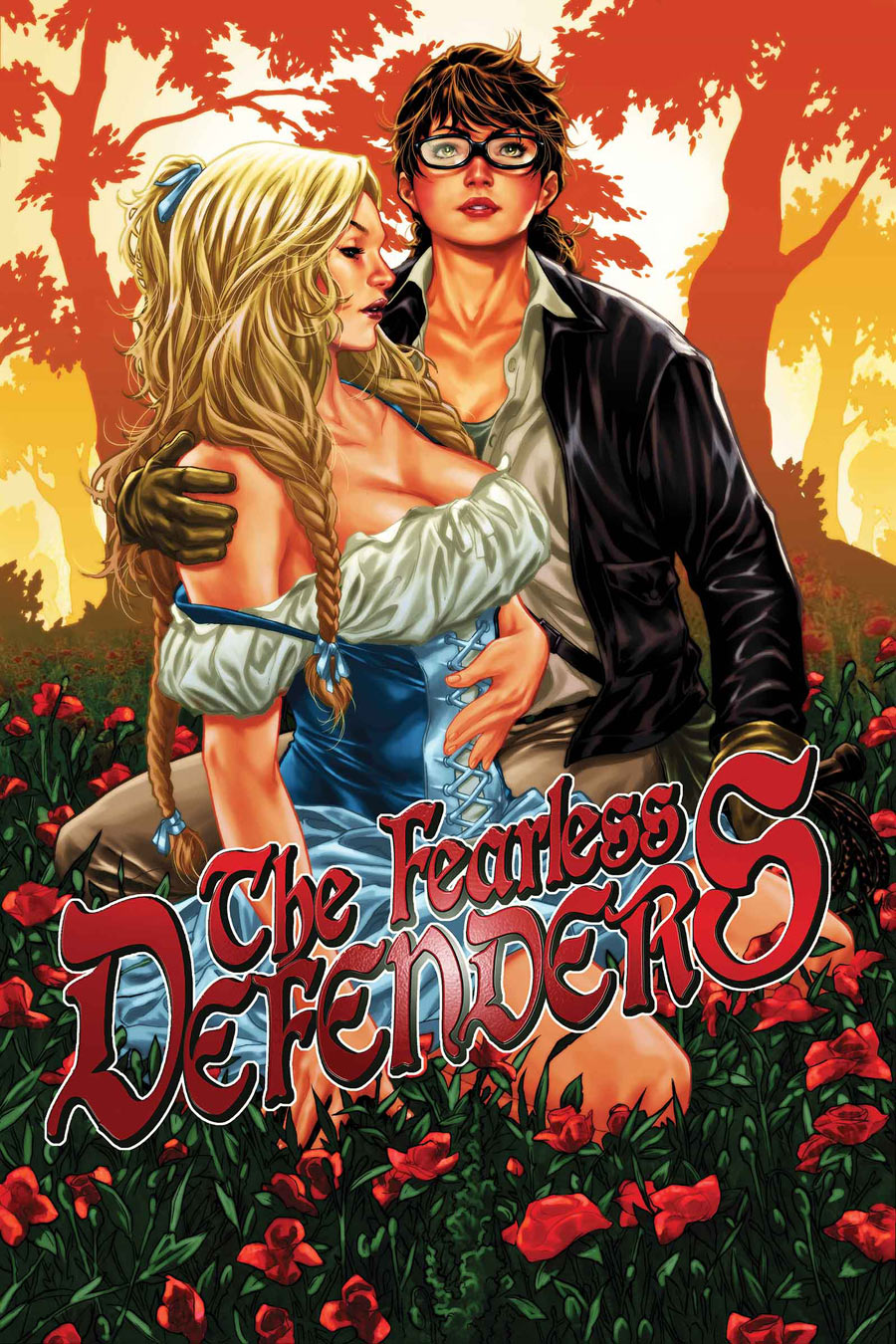 "Farewell, Fearless Defenders! Not only have you given us some incredible stories, but you've also given us 12 amazing comic book covers throughout your relatively brief run. I've loved this book with a burning passion, so it seems only fitting that the final cover would be depicting just that … passion. I will continue to sing your praises and recommend you to all of my friends. Cheers!" – Steve Seigh
"For this column, I've probably chosen every Fearless Defenders cover that Mark Brooks has done (plus an Amanda Conner variant or two!), so why stop now! This piece, which channels the "Harlequin Romance" vibe, manages to be both beautiful in an artistic sense, and yet very arch as well!" – Bob Reyer 
X-Men Legacy #21
Written by Simon Spurrier
Art by Khoi Pham
Cover by Mike Del Mundo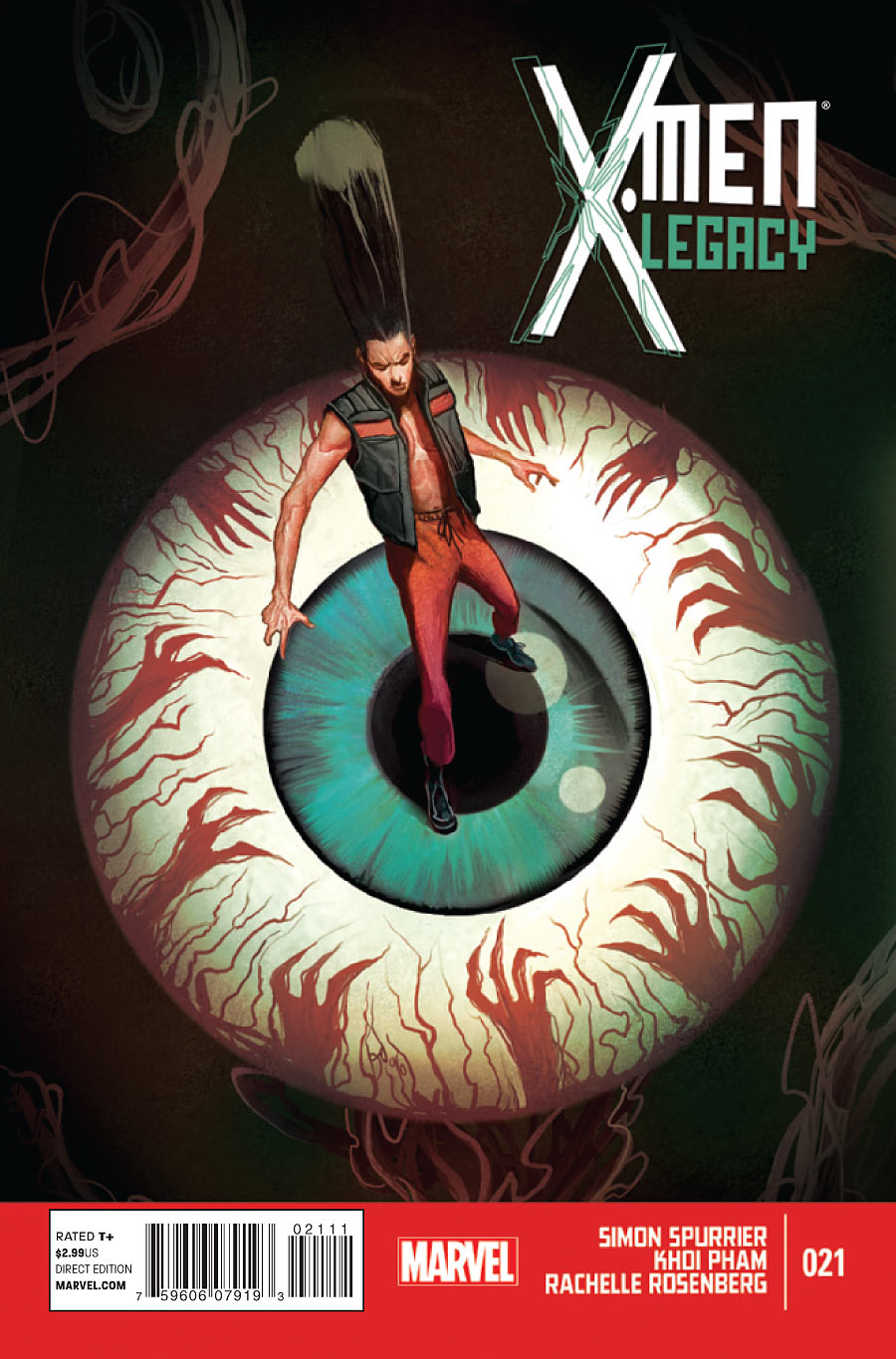 "Can we all just agree that this cover is bad ass? I love the creepiness of the veins taking the shape of sinister hands, reaching out for Legion, looking to pull away at the last remaining bits of his sanity. It's good stuff." – Steve Seigh
Avengers Annual #1
Written by Kathryn Immonen
Art by David Lafuente
Cover by David Lafuente & Lee Loughridge
"Dashing through the fight! In a one Hulk open sleigh! Through the years we go! Avenging all the way!" – Steve Seigh
The Superior Spider-Man #23
Written by Dan Slott & Christos Gage
Art and Cover by Humberto Ramos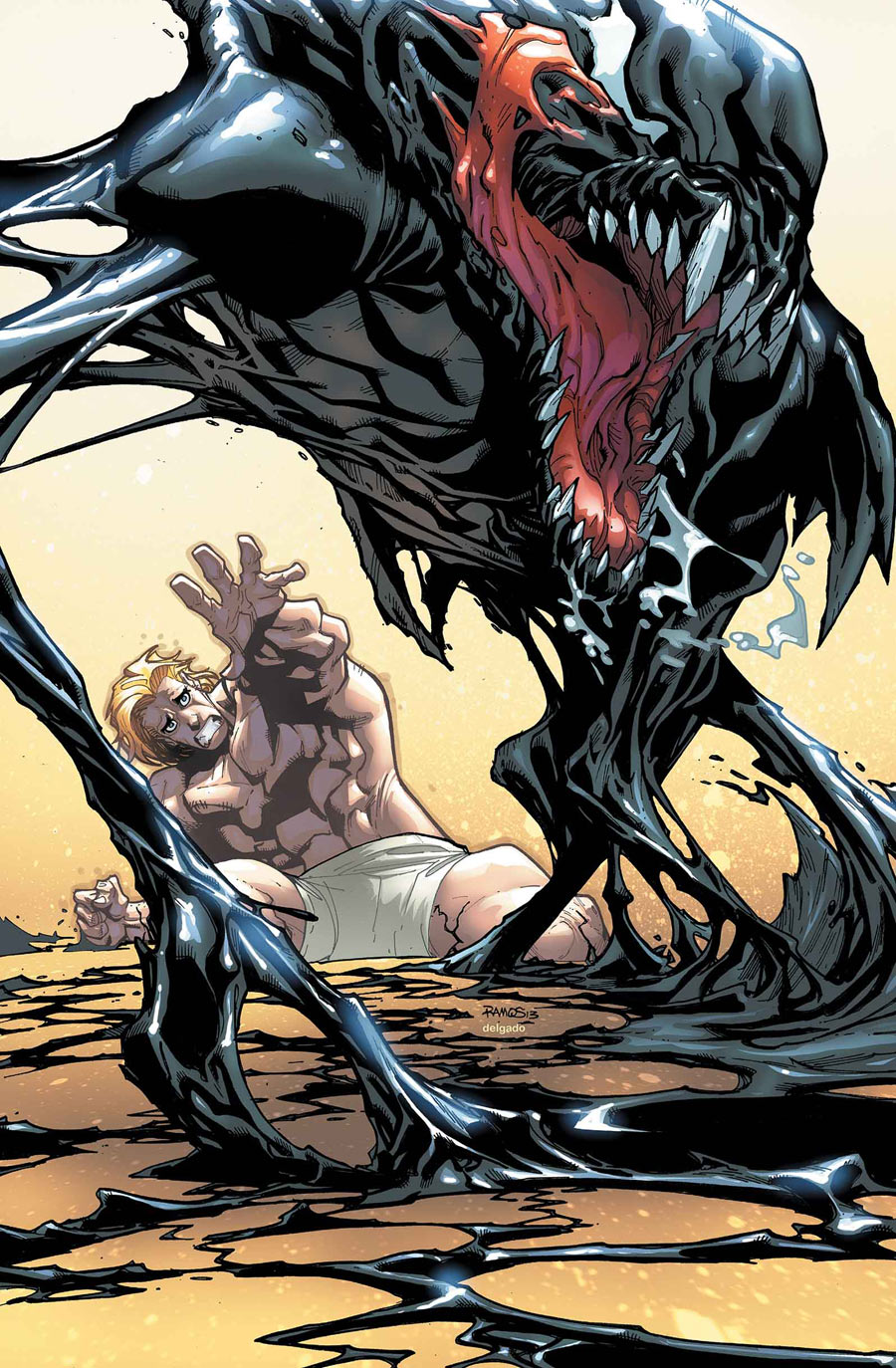 "Awww yeah! Words cannot describe how pumped I am to know that the symbiotic version of Venom is on the loose in Dan Slott's Superior Spider-Man! Bring it the hell on! Oh yeah, the cover, right. It's just got me all sorts of excited. I can't wait to see how Superior handles this turn of events." – Steve Seigh 
Swamp Thing #26
Written by Charles Soule
Art and Cover by Jesus Saiz
"I hadn't seen this cover until it was New Comic Book Day feeding time at our local shop and it immediately caught my eye. It's something about the jade green coloring and branching fingers that really do it for me. It's creepy, yet oddly majestic and beautiful. A great cover overall." – Steve Seigh 
Bob Reyer's Favorite Comic Book Covers of the Week
Batwing #26
Written by Justin Grey & Jimmy Palmiotti
Art by Eduardo Pansica & Julio Ferreira
Cover by Darwyn Cooke
"I don't buy this series despite the writing talent on-board, but I do love this cover; so mysterious, and I can't remember the last time that I saw a purple cover outside of Hawkeye!" – Bob Reyer
Amazing X-Men #2
Written by Jason Aaron 
Cover by Ed McGuinness
"That the dividing line between Heaven and Hell is Nightcrawler's tail is an apt metaphor for the character himself, and really sold this Ed McGuinness cover as a pick this week!" – Bob Reyer
Fantastic Four Omnibus Vol. 2
Written by Stan Lee
Art and Cover by Jack Kirby
"How could I not select a cover by "The King", Jack Kirby, when given the opportunity! This image was the cover for Fantastic Four #49 from 1966, and features the first appearance of Galactus and the Silver Surfer!" – Bob Reyer
Pick-A-Plot Vol. 2: You Are a Cat in the Zombie Apocalypse
Words, Art, & Cover by Sherwin Tija
"I mean… seriously? This is one of the most bizarre mash-ups that I've ever encountered! Here's the solicitation:
 Puuurfect for the Zombie fan who loves cats this is the highly-anticipated sequel to the first book in the Pick-a-Plot series, You Are a Cat! Inspired by the gamebook fad of the 80s, and lavishly illustrated from the first-person feline floor purrspective this is the complete package from writer and artist Sherwin Tjia. The furightening and appawling You Are a Cat in the Zombie Apocalypse! is a horror tail that will stalk you, surround you and eat you alive." – Bob Reyer
Patrick Brennan's Favorite Comic Book Covers of the Week
 Thunderbolts Annual #1
Written by Benjamin Acker
Art by Matteo Lolli
Cover by Carlo Barberi
"Doctor Strange has been my favorite Marvel character since forever, so it's pretty much guaranteed that any cover featuring the Master of the Mystic Arts is going to grab my attention.  Favorite characters aside though, this cover by Carlo Barberi is flipping beautiful, from the layout right down to its crispness and detail." – Patrick Brennan
Trillium #5
Words, Art, & Cover by Jeff Lemire
"One of the standout features visually in Trillium so far has been the color palate it's used.  Every page looks gorgeous and takes full advantage of the spectrum it's using, and that certainly is the case here in issue #5.  Now factor in the what-the-hell factor when you realize that Nika and William appear to have traded lives, and you got yourself a pretty swank comic cover!" – Patrick Brennan
Favorite Comic Book Covers of the Week Soundtrack
This list was compiled while listening to the new album Chiaroscuro by the band I Break Horses.
This list was compiled by <a href="https://twitter.com/dead_anchoress">Steve Seigh</a> – Executive Editor of Talking Comics. You can hear Steve on the Talking Comics weekly podcast as well as find him on Joblo.com where he writes a featured, bi-weekly column called Ink &amp; Pixel. His Twitter handle is @dead_anchoress.