Favorite Comic Book Covers of the Week 5/29/13
Hello and welcome to the revised edition of Talking Comics: Favorite Comic Book Covers of the Week! It used to be that every week our Executive Editor Steve Seigh would showcase his favorite comic book covers of the week and then you could all go about your day. Well no more! From this point forward Steve won't be the only one displaying the covers that caught his fancy. As of today, and for the foreseeable future, you'll be viewing selections not only from Steve, but from other site staff and fans alike!
If you'd like to contribute to this column all you need to do is send Steve an email at SteveSeigh@TalkingComicBooks.com, telling him the title of the issue with the cover that you dig, as well as a brief description of why you're grooving on that particular cover. We'll try to include as many selections as possible and hope that you enjoy seeing your choices displayed for all of the internet to see.
So without further or due let's get this week's selections highlighted!
– Steve Seigh's Favorite Comic Book Covers of the Week –
X-Men #1
Story by Brian Wood
Art by Olivier Coipel
Cover by Olivier Coipel, Joe Madueira, Skottie Young, Terry Dodson, & Milo Manara
"Not only is this a bad ass cover featuring some of Marvel's greatest ladies, but it's a title that is long overdue both in its release as well as its "all female" presentation. I can't wait to read this book." – Steve Seigh
"Oliver Coipel has really done this new assemblage of X-Men up proudly, with the ladies looking as if they mean business (well, maybe excepting Jubilee!), and in tastefully redesigned outfits to boot! I wish that the "textless" cover was being made available as a variant, as I'd love to hang it somewhere. There will be a poster offered, but it will have the logos, sadly." – Bob Reyer
The Wake #1
Story by Scott Snyder
Art by Sean Murphy
Colors by Matt Hollingsworth
Cover by Sean Murphy & Andy Kubert
"If anything this cover just adds to the mystery regarding what we can expect from The Wake. Is it a fish? A man perhaps? A Mer-Man? We're about to find out." – Steve Seigh
Fury Max #12
Story by Garth Ennis
Art by Goran Parlov
Cover by Dave Johnson
"Be ever mindful of the crusty old white man. He'll get you every time. Remember … be alert. Think for yourself. Question authority." – Steve Seigh
Batman: The Dark Knight Annual #1
Story by Gregg Hurwitz
Art by Szymon Kudranski
Cover by Alex Maleev
"I'm really digging the almost "charcoal" approach to this cover." – Steve Seigh
Lost Vegas #3
Story by Jim McCann
Art by Janet Lee
Cover by Janet Lee
"I'm totally getting a Falcor and Atreyu vibe from this cover." – Steve Seigh
– Bob Reyer's Favorite Comic Book Covers of the Week –
Princeless Vol.2 #3 (Action Lab)
Writer: Jeremy Whitley
Artist: Emily Martin
Colorist: Brett Grunig
Letterer: Dave Dwonch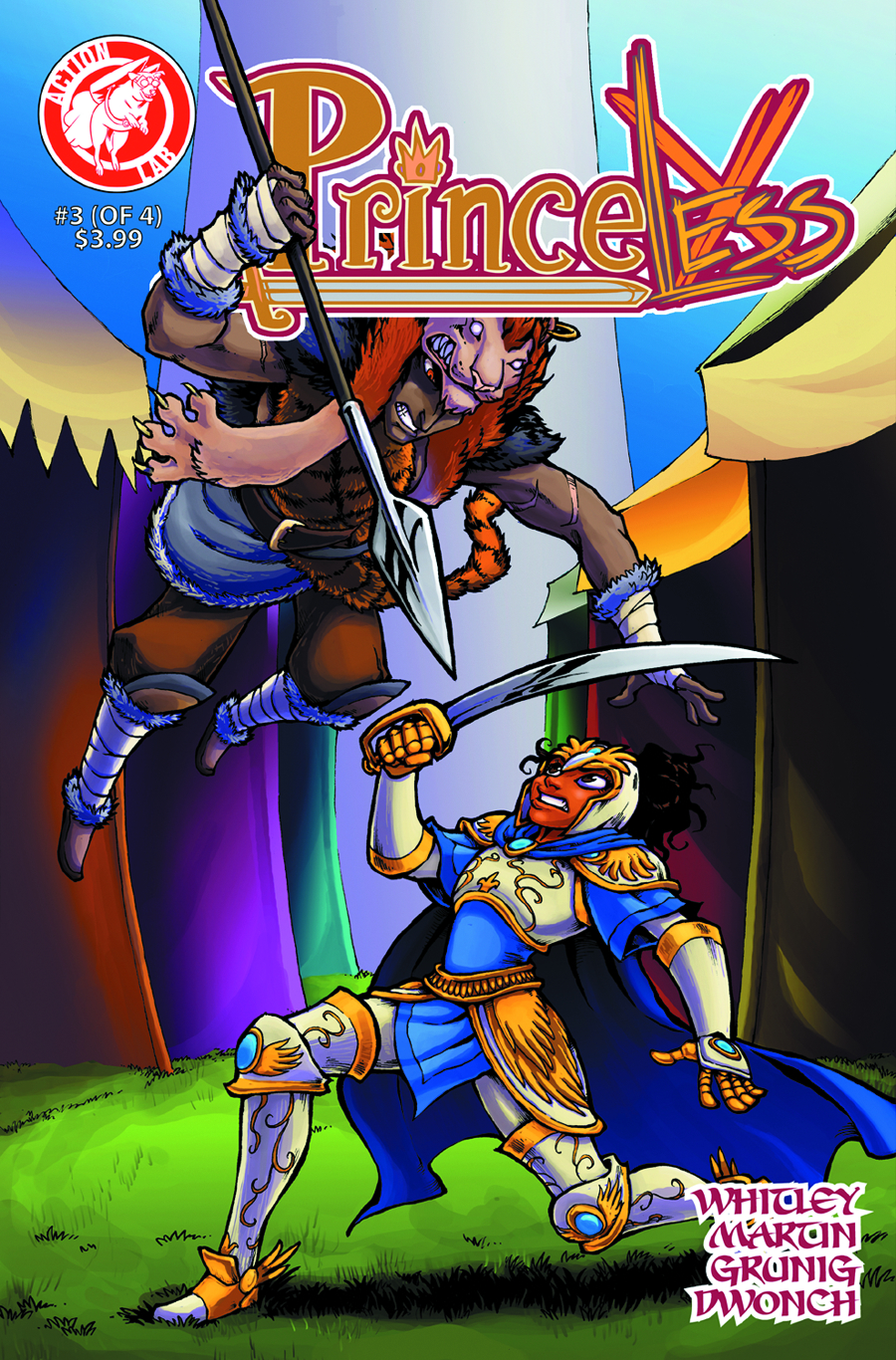 "Our self-rescued heroine looks to be in over her head a bit here in this fun cover by Emily Martin, but knowing Adrienne, she'll find a way to persevere, even if it's not in the conventional way! Princeless is simply a great all-ages series, and for those of us who bemoan the lack of such things, here's one to support!" – Bob Reyer
– Tali Adina's Favorite Comic Book Cover of the Week –
Earth 2 Annual #1
Story by James Robinson
Art by Cafu, Julius Gopez, & Cam Smith
Cover by Andy Kubert
"The new Batman of Earth 2 looks appears mysterious and hidden somewhat in the shadows in this cover. It just makes me even more curious! " – Tali Adina
– Travis McCollum's Favorite Comic Book Cover of the Month –
X-Men #1 (Copiel Deadpool Variant Cover)
"The Beatles Abbey Road cover+Zombie Apocalypse+Deadpool=Awesome. That's all that needs to be said there." – Travis McCollum
Favorite Comic Book Covers of the Week Soundtrack
This list was compiled while listening to the album The Way Out by the band The Books.
[youtube]http://www.youtube.com/watch?v=TqlVCKfX3hk[/youtube]
*Remember, if you would  like to participate in this column, send your cover selections (please, only one cover per week) to SteveSeigh@TalkingComicBooks.com. Be sure to have your selections in by midnight of the Monday that corresponds with that week's releases. Also, please try to keep your selections to books that are being released that week ONLY. Thanks so much and we look forward to sharing your thoughts with all who stop by the Talking Comics website. Cheers! – Steve
This list was compiled by Steve Seigh – Executive Editor of Talking Comics. You can hear Steve on the Talking Comics weekly podcast as well as find him on Joblo.com where he writes a featured, bi-weekly column called Ink & Pixel. His Twitter handle is @dead_anchoress.